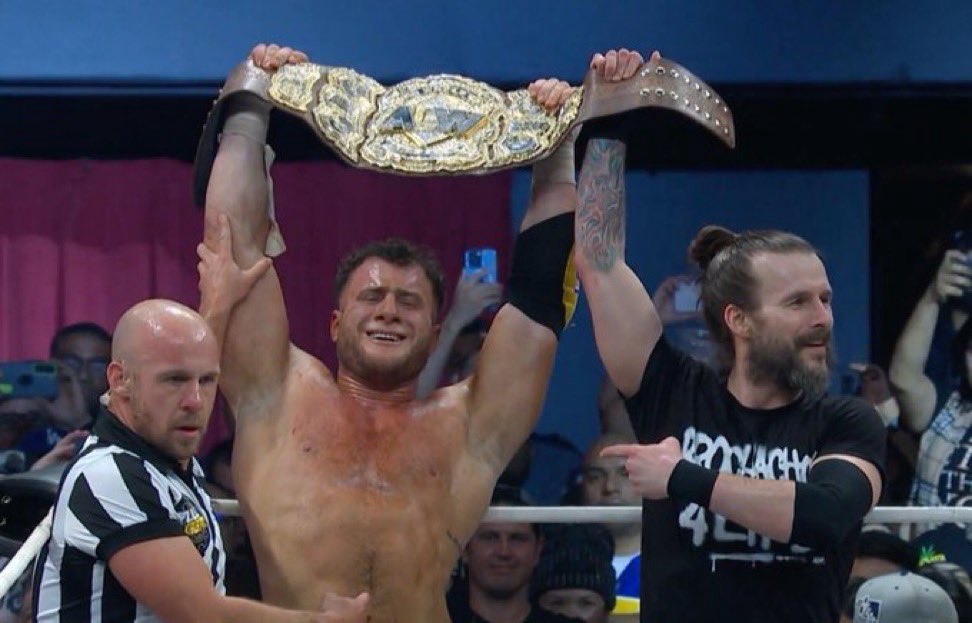 MJF has sustained a couple of knocks following AEW's Full Gear PPV, according to WrestlePurists sources. He participated in the main event of Full Gear, defending his AEW World Title against Jay White.
The build-up to the match on the show had its twists and turns. After his ROH Tag Title defense on Zero Hour, The Gunns attacked his leg with a chair. This led to MJF being taken away in an ambulance to open the PPV. The injured Adam Cole was set to replace MJF, but he eventually returned, fought through his worked injury, and won the match against Jay White
However, coming out of the match, MJF is legitimately pretty beat up. Although MJF mentioned being banged up at the Media Scrum, here are the details we can provide: According to sources, MJF hurt his hip when performing an elbow drop to the outside and had to have his hip popped back in after the match. He was also said to have banged up his shoulder when taking the top rope Uranagi.
MJF is not expected to miss any TV time, but the current plan is for him to be featured in a non-wrestling capacity while healing up in time for AEW's World's End PPV.