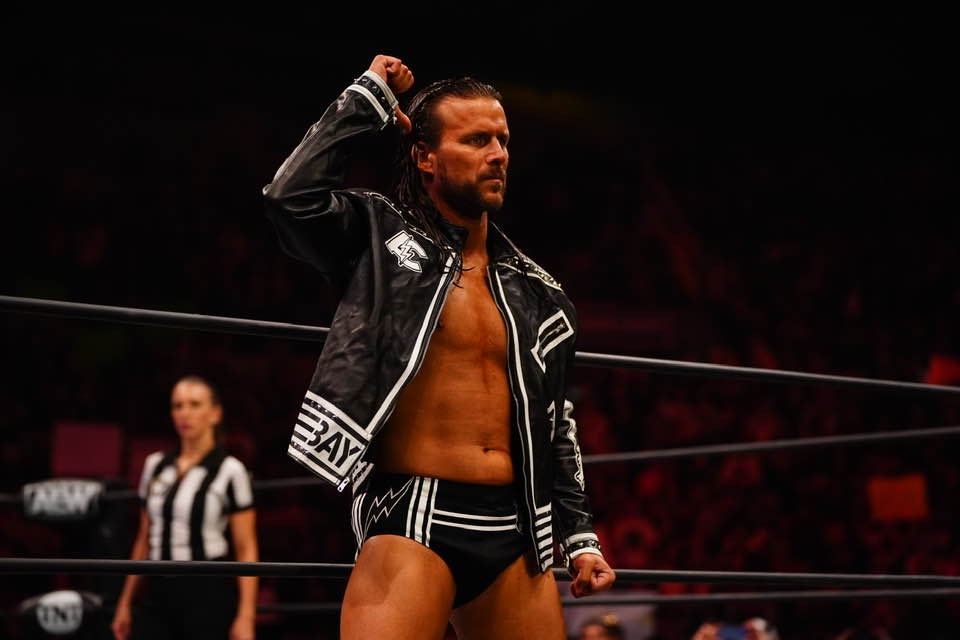 Adam Cole signed for AEW last year, and many people expecting him to be pushed to the top immediately.
Whilst his run has been fun so far, a lot of fans were wondering how long it would be until he was on top of AEW PPV cards.
We now have an answer as Adam Cole will be Main Eventing AEW's Revolution PPV this weekend vs 'Hangman' Adam Page for AEW World Championship.
Cole recently talked with Justin Barrasso of Sports Illustrated about how prepared he is for being in the Main Event
"My goal is to be in the main event,

"Emotionally, mentally, physically, this feels right. I'm so prepared for this spot. I have main-event experience, and I'm glad to be in this pressure-cooker situation."

– Adam Cole
Cole also talked about how it's now time for him to "put-up-or-shut-up"
"I want to be the one to represent AEW," Cole says. "I've only scratched the surface of showing what I'm capable of, and now I get to do that in a main event pay-per-view slot against an excellent world champion in Adam Page. This is big for me. It's put-up-or-shut-up time, and it's time for me to make a statement."

– Adam Cole