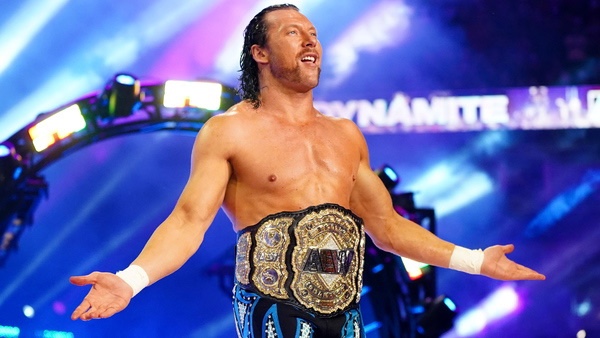 Some interesting notes/updates have emerged on some of AEW's top stars' contracts.
With it now being over 3 years since the start of AEW, many talent's contracts have already ran out and left the company, some talent have been extended and some talent will have deals coming up in the near future.
Per Dave Meltzer in the Wrestling Observer Newsletter, most of original cast signed 3 years deals, with the Young Bucks & Adam Page reportedly having 2 year options on their deals too. Also it was noted that AEW has the right to extend Kenny Omega's contract due to the time he has been out with injury.
"The original cast mostly signed three year deals with two year options, meaning the Young Bucks, Adam Page, etc., would be under contract until the end of 2023. In theory, MJF's deal ends the same time but obviously everyone is quiet on his front. The one exception we know of is Kenny Omega, who signed a four-year deal on February 1, 2019. So his deal would in theory be up in February. However, as noted last week, AEW has extended contracts based on people being out of action for a lengthy period of time. AEW has the contractual right to extend Omega's contract for roughly another nine months, or around November, although there is no indication one way or another if that was to happen"

– Dave Meltzer
With the information of Hangman Adam Page and the Young Bucks having 2 year options, it wouldn't be crazy to assume that AEW take that option consider how important all 3 are to the company.