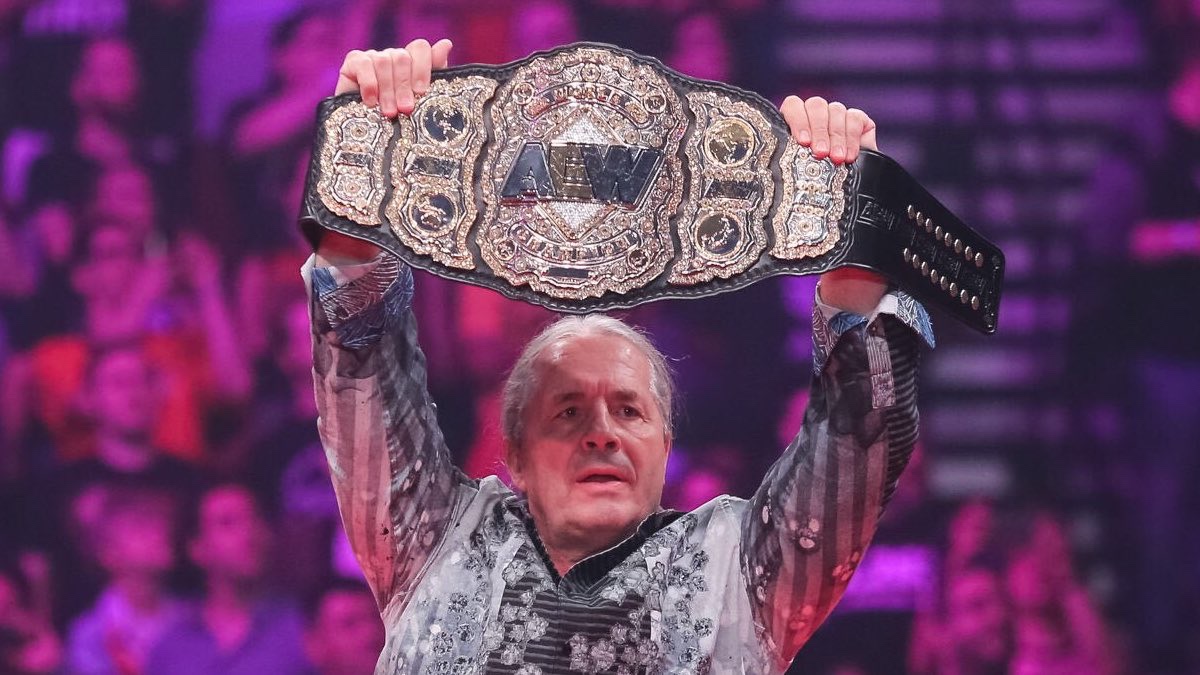 AEW are reportedly still yet to ask Bret Hart to be part of the Owen Hart Tournament Finals in Las Vegas.
Speculation of Bret Hart to AEW has been pretty common lately. This should come as no surprise because top talents such as CM Punk & FTR have been dropping all kinds of hints and tributes to Bret Hart. Bret Hart will be accompanying FTR during their match vs Brock Anderson & Brian Pillman Jr, who will have Arn Anderson in their corner. But this will be happening on the Indies for Big Time Wrestling.
This caused some to wonder why this happening on the Indies instead of AEW. According to Dave Meltzer in the latest Wrestling Observer Newsletter, this is because AEW is under the belief that Bret is under contract with WWE.
Meltzer recently added to this on the latest Wrestling Observer Radio, saying that Bret definitely has a legends & merch deal with WWE, but he does not know what it restricts.
"I was told that AEW believes that Bret can not work for them because of a WWE deal. Bret has a legends contract with WWE, I don't know what it restricts. So I'm not positive (if it is stopping Bret Hart from appearing in AEW).

He definitely has a legends deal and a merchandise deal with WWE. So He is under contract there but I don't know what the stip is as far as it relates to AEW. AEW believes that they cant use him, but I'll know if thats the case or not by the end of the week."

– Dave Meltzer
Meltzer would also then go on to say that he has actually spoken to Bret, and when asked, Bret told him that AEW have not asked him to be part of the Owen Hart Tournament finals in Vegas
"Obviously, I know that Bret and Martha (Hart) have had their issues, but it would be something. I actually asked Bret that when I contacted him a couple days ago. You know, I was just like "can you do it?" because it would be so cool for him to be in Vegas for the finals of the Owen Hart Tournament, I think it would just be a nice symbolic thing, and he was just like "they haven't asked me", thats what he said.

But I think that would be something cool. The key is Martha and everything,"

– Dave Meltzer
If you use any of the quotes above, please credit the original source with a h/t and link back to WrestlePurists.com for the transcription.