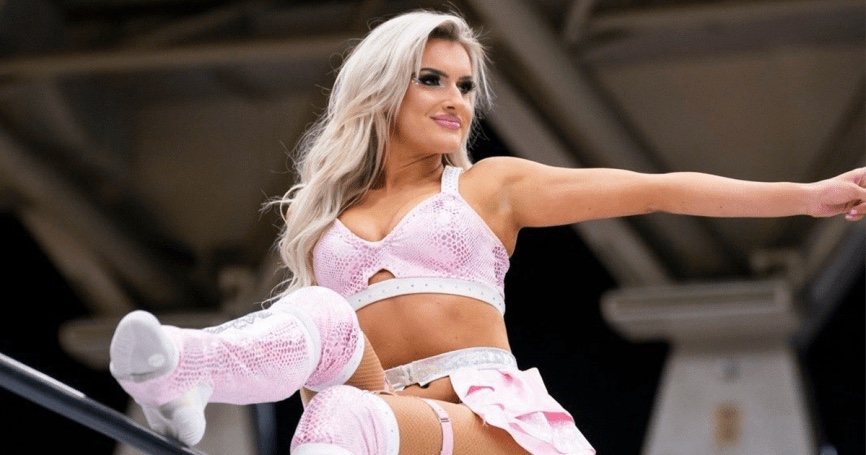 With Mariah May's future in question, it's reported that AEW are interested in signing her.
Mariah May has been one of the standout performers in World Wonder Ring Stardom since her debut late last year. The 25-year-old has even been described as the 'Foreign Ace' by company promoter Rossy Ogawa. She is a member of Club Venus and the highlight of her run would be her reign as part of the Goddess of Stardom Champions alongside Mina Shirakawa.
However, over the last couple of weeks, there have been many rumours surrounding her future. In fact, during the recent 5STAR Grand Prix finals pay-per-view, Mariah announced that her losing effort against Hanan would be her last match in Japan for the time being.
To comment on the Brit's future, Dave Meltzer spoke on Wrestling Observer Radio, where he stated that Mariah hadn't told Stardom that she was going to AEW or WWE, and that the door is still open for her to come back to the Japanese company.
"She (Mariah May) may come back (to STARDOM), its not for sure that she's not coming back. She told the company that she's not going to WWE or AEW and the door is open for her to come back if she wants to. That's the status, I think a lot of people thought she was going to AEW for sure, and she may be, but it doesn't appear for sure because shes left the door open with STARDOM."

-Dave Meltzer
Later, in the Wrestling Observer Newsletter, Meltzer clarified that Mariah May will be flying back to the UK to see her family rather than the US to explore her options. Though, he did note that AEW has registered interest in the star.
"Mariah May had told people in Japan that she is eventually coming back and that she was going back home to see family in the U.K.

"She is flying back to the U.K., not the U.S.

"AEW has expressed interest in her."

-Dave Meltzer
Where viewers will next see Mariah May appear remains to be seen, though, most rumours would suggest that AEW are the favourites to land her. There will also be fans who are hoping to see the Club Venus member return to Japan before too long.
As always, we'll aim to provide any further updates on Mariah May and where she might appear next as we hear more.