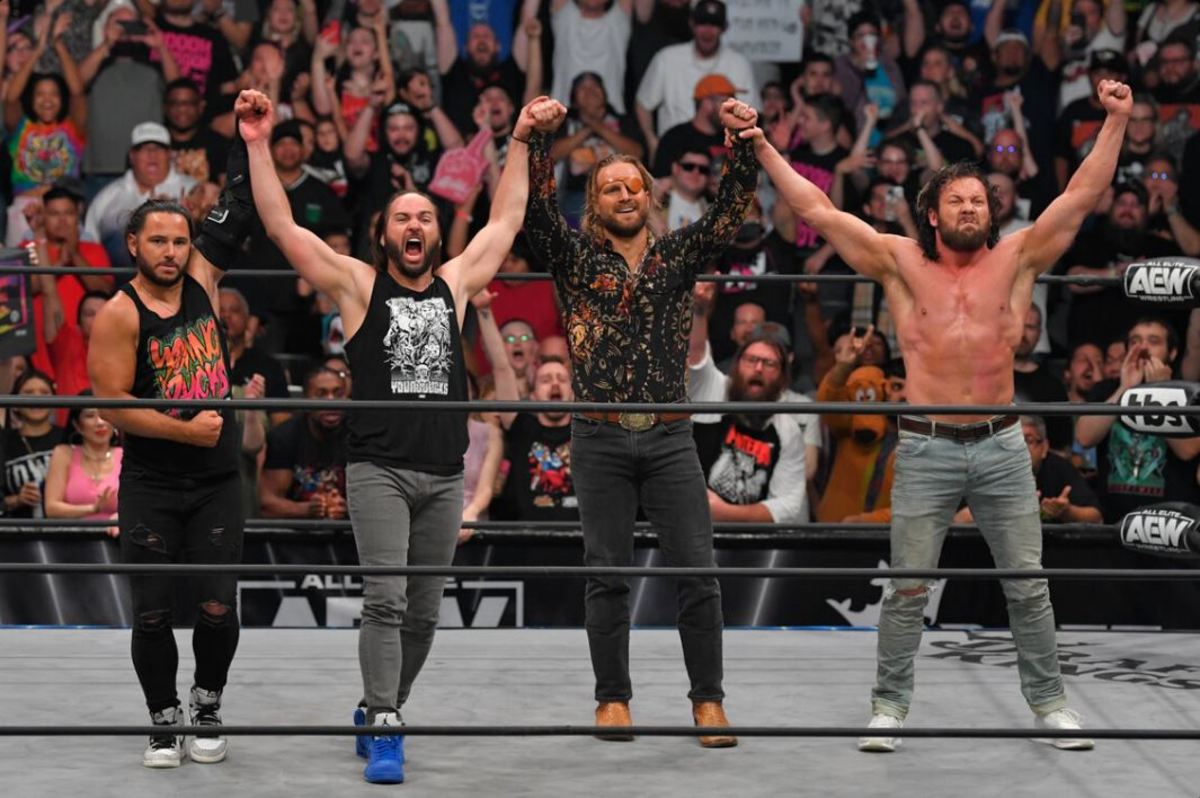 Further details regarding The Elite's AEW contract extension have now been revealed.
Ahead of this past Wednesday's 200th episode of AEW Dynamite, Sports Illustrated revealed that The Elite (Kenny Omega, The Young Bucks, & Adam Page) had signed multi-year extensions with the promotion, putting and end to months of speculation regarding their futures, with WWE believed to have been interested.
Dave Meltzer of the Wrestling Observer Newsletter has now provided several updates and insights into their extension, first noting that, according to their agent Barry Bloom, The Young Bucks received the highest guarantee of any tag team in pro wrestling history, including The Outsiders in WCW.
"Bloom had told the Young Bucks that as far as he knew, this was the highest guarantee any tag team in pro wrestling history had ever gotten, and that would include the highest contracts for Kevin Nash & Scott Hall in WCW,"

-WON
Meltzer noted on yesterday's Wrestling Observer Radio that the quartet had made a pact to stick together, regardless of whether that meant staying in AEW or making the jump to WWE.
Adding to this further, Meltzer revealed that Barry Bloom had been working on all four deals simultaneously, which helped with their leverage in negotiations. Additionally, Meltzer added that the group had agreed upon a majority vote when coming to their final decision.
"Bloom negotiated all the deals simultaneously which helped in leverage. All four had made a pact to stick together and had been going back-and-forth between WWE and AEW for months about where to end up. They had all agreed at the start that the majority vote would be what they would all adhere to regarding where and when to sign."

-WON
Whilst The Elite ultimately decided to remain with the promotion they've helped to build since January 2019, the aforementioned vote apparently wasn't entirely unanimous, with Meltzer revealing that one of the four claimed that one vote would likely surprise fans.
""You'd probably be surprised who voted where," noted one of the four."

-WON
During the 200th episode of Dynamite, Kenny Omega & The Young Bucks defeated Jeff Jarrett, Jay Lethal, and Satnam Singh before addressing the news that broke earlier that day, letting the AEW faithful that the 'E' is here to stay.
As always, we'll aim to provide any further updates on AEW retaining the services of The Elite as soon as we hear more.