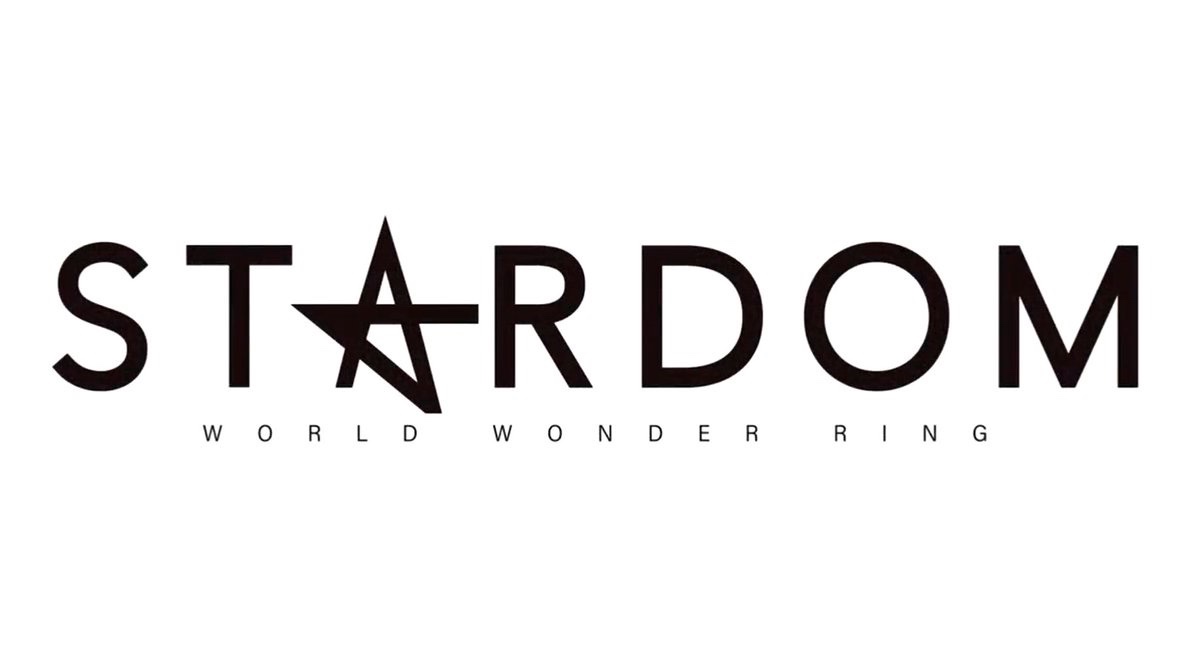 With Wednesday's exciting announcement of the AEW x NJPW Forbidden Door show, wrestling fans have been understandably abuzz, thinking about the endless possibilities that could come with it. Kazuchika Okada against someone from AEW. Bryan Danielson getting to have one of the many dream matches that wrestling fans have for him. There are so many different avenues to go down but then arises the question of what Tony Khan and AEW do with the women's division for this show. Reasonably, it has led to fans bringing up NJPW's Bushiroad sister, Stardom.
That's understandable seeing as the last time that we had a card of this magnitude, it was the G1 Supercard where Mayu Iwatani walked into Madison Square Garden as the Women of Honor Champion while Oedo Tai's Kagetsu and Hazuki participated in the dark match tag, opposing Hana Kimura among others. It's not crazy to think that if there's any interest in getting a big women's match on the card, Stardom could be a part of the equation. Now, it's worth noting that Stardom does have a pay-per-view of their own on June 26. That instantly makes it unlikely any of the talent will be part of the show, but there's always a possibility that one or two can make the trip like the previous major show they were on. And if it's not this show, it's worth discussing any future combination of AEW and Stardom anyways as it will surely come up again.
The big discussion amongst fans isn't "will they be on the show" but rather "should the Stardom talent be on the show?" It's split down the middle, with one side for and one side against but here's the most important aspect people are forgetting: this is Stardom. They've spent the last two years creating a special promotion that can be considered borderline the number two promotion in all of Japan. Rossy Ogawa and company have taken chances on talent, recreated a roster after a number of hardships, and now have more people talking about Stardom than ever before. Joshi overall is more exciting right now than it has been in a long while (that's not all Stardom, but they deserve a big credit).
No matter what, if Stardom wants to take a shot and send talent over for a match, or two, or however many, then do it. There's no reason to think that Stardom doesn't know what they're doing. The roster they've created is one of the best in the entire world and because of that factor alone, fitting them into a show with AEW and NJPW is perfectly reasonable. The concerns are fair and understandable. Oftentimes, wrestling fans are worried about their favorite wrestlers being disrespected and attacked for no good reason.
There's no more obvious example to discuss than what happened when Maki Itoh made her way over to AEW. Overall, her debut and appearances were loved as the singing, charismatic TJPW roster member showed the world what she was made of in her few appearances on AEW television. Heck, it proved to help TJPW as Itoh rode the momentum she had from those appearances to the best overall year of her career. She became one of the most popular women's wrestlers in the world and remains one. All these great things being said, there were some terribly disrespectful fans who are better not to be spoken about because they don't deserve the time.
Back to the main point, none of these wrestlers deserve the disrespect that Itoh had received and it's a reasonable reaction to be nervous. Thankfully, these situations of horrible people are much smaller than they may feel to some. There's also a fear of favorite wrestlers losing to those who fans deem as "not the same level," which is fine, but this is pro wrestling. If Stardom were to be used by AEW in the future, there'd (hopefully) be an understanding from both sides that the talent isn't to just be used to get others over. They're there to make their own mark in the ring.
Despite all the overall success that the company has had, AEW's women's division has been a sour point for fans. It's been a glaring weak spot, with the women's division still managing to get solid viewership at the same time every show. Complaints are understandable but anything is possible when more talent is used. For every point against the Stardom roster getting a shot to show the world what they're made of on a show that's going to be watched worldwide by millions, there are plenty of points for doing so. Stardom wrestlers have the presentation and aura around them to make anyone a fan.
Giulia making her entrance in the United Center may not have the initial reaction that fans hope for, but by the end of her match, she will have everyone wanting to see more of her and where she came from. Utami Hayashishita in every sense of the word is a megastar. She'd have zero problems making it known to those in her own way. There's a roster filled with wrestlers who would have this effect and if it brings more eyeballs and fans to Stardom, then why not try? There's something special about what Stardom is doing and as someone who cares so deeply about the roster and promotion, I hope that people continue to take a liking to their greatness.
They've done the work to make more and more fans as time has gone on too, with Utami Hayashishita vs. Syuri from last year's Tokyo Dream Cinderella putting more eyes on the promotion than ever before. Some stuck around, others come back for the big matches and shows. It's all-natural, but can be a real surge with involvement on a show like this or something with a company like AEW in the future. More than anything, Stardom fans have to trust what the promotion thinks is best for them. There's been trials and tribulations through the years to get to the preeminence they have at this moment but right now, it's Stardom's world and we're just living in it.
Stardom will proceed forward, focused on its expansion in Japan, traveling throughout the country and growing into one of its most popular pro wrestling companies by the day. When the time comes and they want to expand, they will. Dipping their toe in with a Mayu Iwatani appearance at Forbidden Door where she has a fantastic match surely wouldn't be the worst thing to happen. All of this is hypothetical and AEW's relationship with CyberFight's TJPW does matter. If this is on the table (no reason to think it wouldn't be if both sides wanted it), then here's how you can look at it.
There are always going to be those who are for and against Stardom being utilized in these ways but just know the promotion will do what they think is best for overall growth and the talent. Always. It's what has made Stardom the force it is and what it will be moving forward. Trust the current process and what Stardom is doing. It's been special and will continue to be no matter the direction they go in the near and distant future. As someone who cares about Stardom more than any other promotion, it's best to trust them and see what happens.