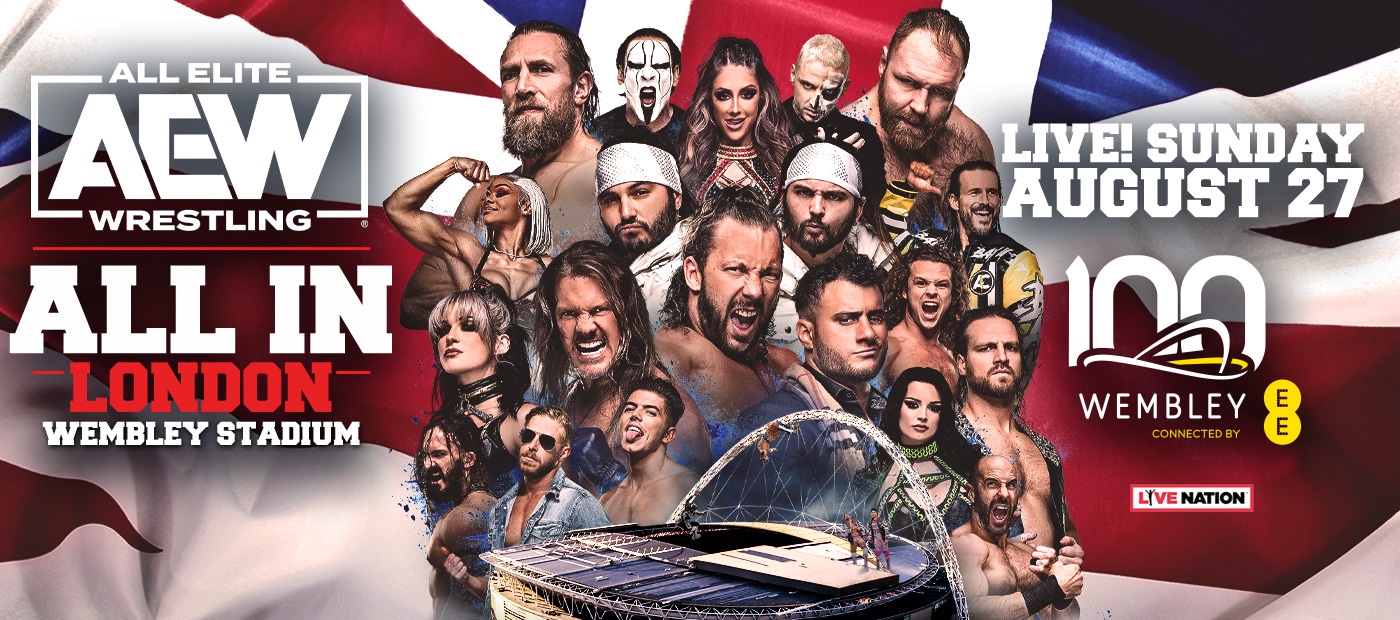 On Wednesday's Dynamite, Tony Khan announced that AEW will be making their debut in the United Kingdom come August 27. The announcement including them stating their intentions of running Wembley Stadium, a move which raised eyebrows given that London's showpiece stadium holds a capacity of 90,000. Interestingly, the last wrestling show to take place there was SummerSlam in 1992 which surpasses 80,000 in attendance.
Yet, the show created a lot of buzz among the UK wrestling audience. AEW routinely gets more viewers in the country than WWE which indicates that there is a big interest for a huge show in the United Kingdom.
Now, the latest edition of the Wrestling Observer has spelled out the initial interest in AEW's All In show, stating that the pre-sale registration generated 25,000 sign-ups.
"Tickets go on sale to the public on 5/5, but they are doing a pre-register for early access with a code, and there will be a pre-sale on 5/2. That will largely give a strong clue as to how successful the show will end up being. There were reports of 25,000 sign-ups the first day."

-WON
Many are intrigued to see how many tickets AEW are able to sell for the show, especially given the size of Wembley and their ambitions. The company will surely be looking to stack the card in order to entice as many UK fans to the venue as they can.
As always, we'll aim to update you on AEW's All In spectacle in London as we hear more.