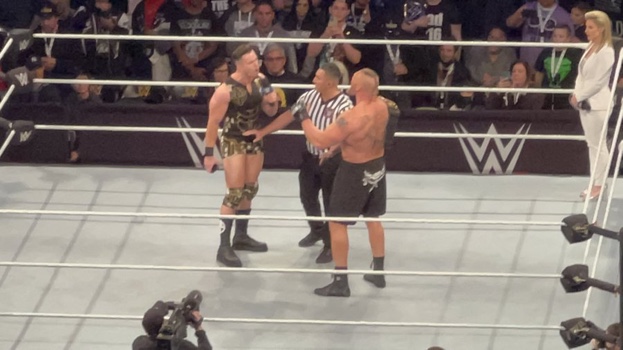 For a few weeks now, WWE have been hyping up a house show that took place in MSG last night.
The idea was that Brock Lesnar was defending his WWE Championship against an unannounced opponent after the originally announced opponent, Bobby Lashley was out with injury.
This lead to fans speculating as to who the unannounced opponent might be. Could it be Cody Rhodes? Bray Wyatt? Somebody else?
Well the answer was Austin Theory. Which ended up actually being pretty surprising as throughout the day yesterday, Fightful Select reported that details surrounding the event were "closely guarded" & this just lead to many fans really believing it may be Cody Rhodes making his WWE return.
WWE as previously mentioned, were also hyping this event up for weeks, which also added to fans expectations of seeing something big here.
However, Roman Reigns did attack Brock Lesnar after he quickly defeated Austin Theory and left Brock Lesnar cut open and beat up. That is what one would assume was the big angle coming from the show.