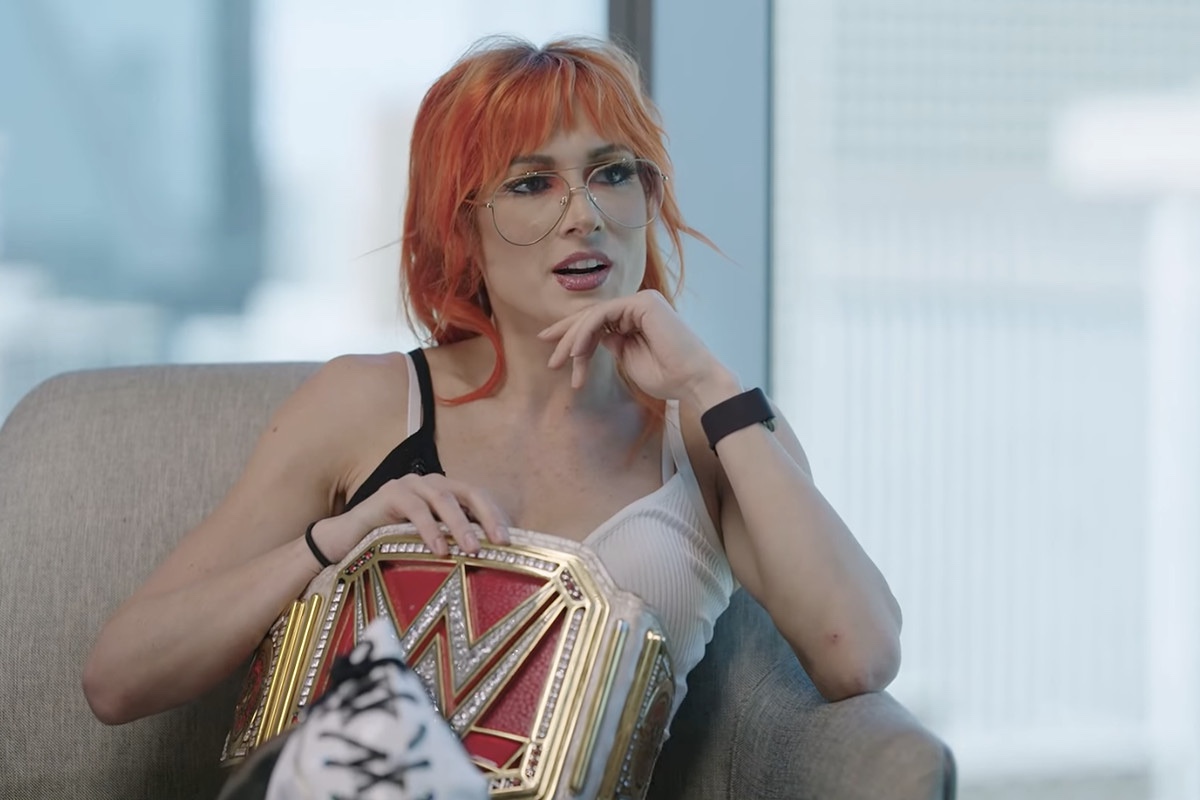 Becky Lynch does seem to be full of compliments for the AEW Womens Division.
Becky Lynch recently lost her RAW Womens Championship to Bianca Belair at this year's WrestleMania. Meaning now is the first time in 3 years that she has been without a world title whilst being active. Its fair to at least say she has a very strong past few years.
Since AEW started in 2019, they have slowly attempted to climb the mountain that WWE are atop of and close the gap. Becky Lynch recently appeared on Drew Garabo Live Featured Cut Of The Day, where she weighed in with her thoughts on how the WWE & the AEW Womens Divisions stack up next to each other. Lynch was also asked about AEW being competition:
"I wish I could say 'yes,' but, unfortunately, I don't think they are represented the way we are, they don't get as much time as we get and frankly, they're not as good as we are,"

– Becky Lynch
Lynch is known to stay in character during interviews and it wouldn't be a surprise at all if she was doing the same here.
Lynch went on to talk about if AEW gives her a reason to raise her bar:
"We have, certainly on Raw, we have the best women's division in the world. I say that without any hesitation in my voice. We have the best women's division in the world. Competition is great and it's great for there to be another place and I have a very good friend, Ruby Soho, over there and I would love to see her as champion one day. I would love to see her get the spotlight she deserves. Competition is always great. Over here, we're on another level."

– Becky Lynch
Becky Lynch returned to RAW for the first time since Wrestlemania last night, where she was then confronted by the return Asuka, who had been out of action since the Summer of last year.
H/T to Fightful for the transcription