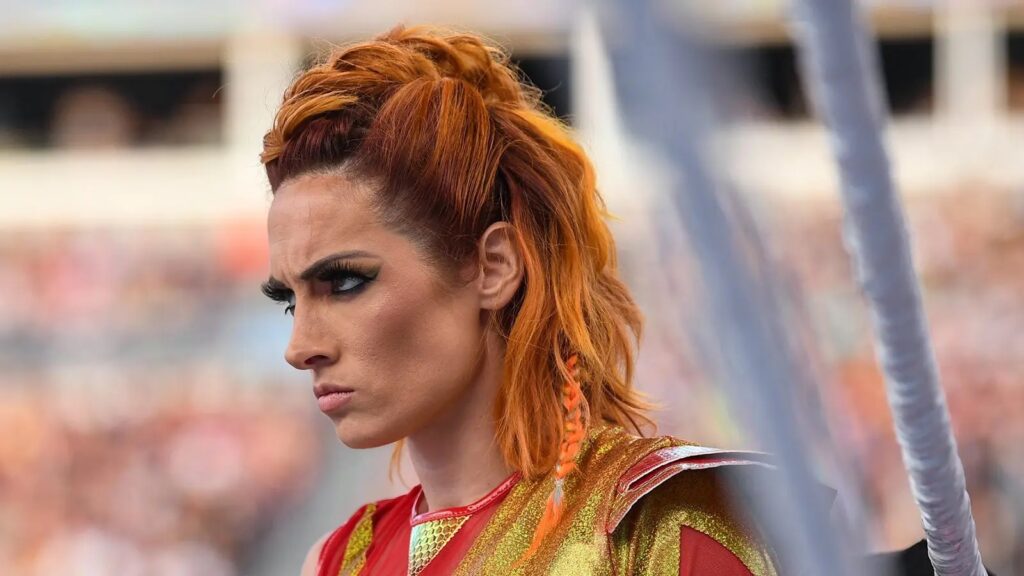 Becky Lynch is hoping to use her time away from the ring to finish writing her book.
Last October, Becky Lynch stated she had begun writing a book and noted that she was working on her second draft. At the time of the, Becky had expressed her uncertainty about the book's release date. Given that she is a full-time WWE Superstar and mother, she definitely had a lot on her plate. Becky suffered a separated shoulder at Summer Slam and has been sidelined ever since. She may now have more time on her hands to work on that book.
Speaking on an Instagram Live Session with former WWE head writer Brian Gewirtz, Becky repeatedly praised Gewirtz new book, "There's Just One Problem – True Tales from the Former, One-Time, 7th Most Powerful Person in the WWE." At one point during the Instagram Live Session she noted that she's still writing her her own book, stating:
"I'm still writing mine, and I'm really happy that when mine comes out, at least it won't be in direct competition with yours because it's so well-written and hilarious,"
Later during the Instagram Live Session The Rock jumped in and asked Becky when the book will be done and responded with this:
"Hopefully in the next couple of months. Now that I got a bad wing, I got a little bit more time to dedicate to it."
The Rock later asked about Becky about her injury with Lynch describing how she's making progress. Becky shared her optimism that she won't be out of action for too long, stating:
"Oh good, yeah. I feel like I've gotten a bunch more mobility in it. Because when it happened, it was so painful that I was like, 'Oh no, I'm gonna be out for a long, long time.' But now it's healing up real quick, I'm feeling strong, I'm feeling good. So I'm hoping it won't be much time at all,"
Becky Lynch also recently shared her thoughts on WWE's new regime to ESPN. You can check out her comments here.
H/T Fightful for the transcription