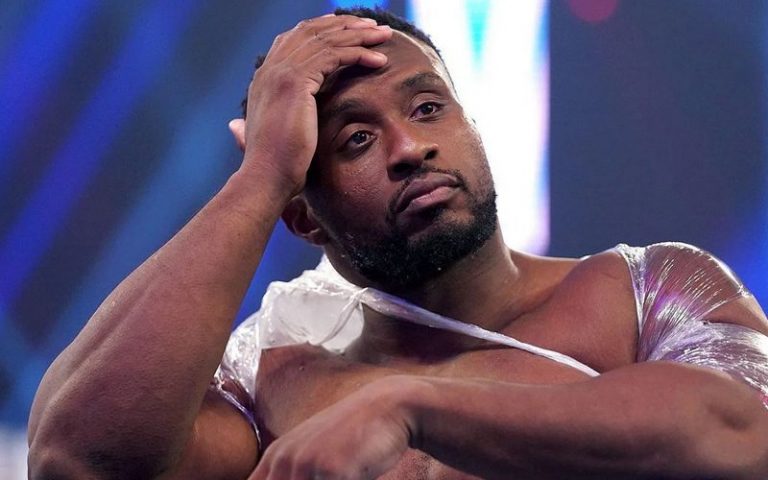 On the March 11th, 2022, edition of Smackdown, former WWE Champion Big E fractured two cervical vertebrae, C1 and C6, during a sequence with Ridge Holland where the New Day member landed awkwardly following a belly-to-belly suplex.
Big E recently shared an update regarding his road to recovery on his Twitter, noting that his C1 vertebra he fractured is not ossifying, or forming bone. Speaking to ESPN, Big E was able to elaborate on said tweet, revealing that his neck will be evaluated at the six- and nine-month marks but that doctors do not believe they will have a clear answer on how long he will be out of the ring until he gets checked one year after the injury, in March 2023.
The former WWE Champion then touched upon the nature of his injury, stating that it was "potentially fatal", before highlighting the potential for risk every time the performers make their way to the ring.
"It's very sobering to hear that. I think to be great at something like [pro wrestling], or at least to be competent, you can't spend all your time worrying about possibly fatal injuries or breaking your neck. You have to go out there and be free and in the moment. I think a lot of us as performers don't spend a lot of time thinking about that stuff. I never thought I would be."

-Big E
Luckily for Big E, he did not suffer any displacement to his spine and didn't have spinal cord, ligament or nerve damage. Additionally, Big E once again confirmed that he did not need surgery, and that continues to be the case.
In terms of his recovery, Big E revealed that he is using a bone stimulator machine, has gotten stem-cell treatment and is taking calcium supplements. Other than that, he currently finds himself living a normal life, whilst he awaits further news on when he'll be able to make a return to the ring.
Big E also commented on WWE's upcoming talent tryout for current and recently graduated college athletes. Big E will join will join the likes of WWE executives Paul "Triple H" Levesque and James Kimball in evaluating potential future WWE stars.
Having played college football in Iowa before stepping into the world of pro-wrestling, Big E revealed that he wished WWE had done something like this when he was playing college football and that he is relishing the opportunity to chat with athletes like him who were looking for a path after school is over.
"I wish there was an exit program for college athletes, because you spend so much of your time on campus studying for your sport or participating for your sport or practicing for your sport. You devote so much of your life to it, and then when it's gone, it is such a distinct drop-off. It's so hard to prepare for that. That was something that was really hard for me mentally too."

-Big E
Despite the nature of Big E's injury, the road to recovery thus far has not been overly tough on him mentally thus far. He noted that he's been doing a lot of meditation, is still working out, and is currently down to 245 pounds, with the goal of being leaner. Big E also stated that he isn't as strong as he once was as of right kow, although he is beginning to show abs once again.
"Honestly, it hasn't been a dark period, I'm so thankful for all the people who checked in on me and reached out, who have concerns. I'm not saying I'm perfect. I'm not saying every day is the greatest ever for me. But I really haven't struggled with that type of stuff."

-Big E
Among those that have reached out to Big E are pro-wrestling legends such as "Stone Cold" Steve Austin and Kevin Nash. Big E also confirmed that he's heard from Ridge Holland, and that there are no hard feelings between the pair. He then jokingly mentioned that Holland sent him a big package of red meat as an apology, although Big E doesn't eat red meat, and thus he gave it to a friend, claiming that "he and his family had many nights of great feasts."
"I have no issue whatsoever with Ridge. He's reached out and said some very kind things. What we do is dangerous, and there are inherent dangers. And to that degree, we all kind of know what we sign up for, and it was unfortunate that it went down that way. But I'm not dead. I'm alive. I'm doing well."

-Big E
As always, we wish Big E the best in his recovery from injury, and look forward to seeing him on our screens as soon as he's good to go.