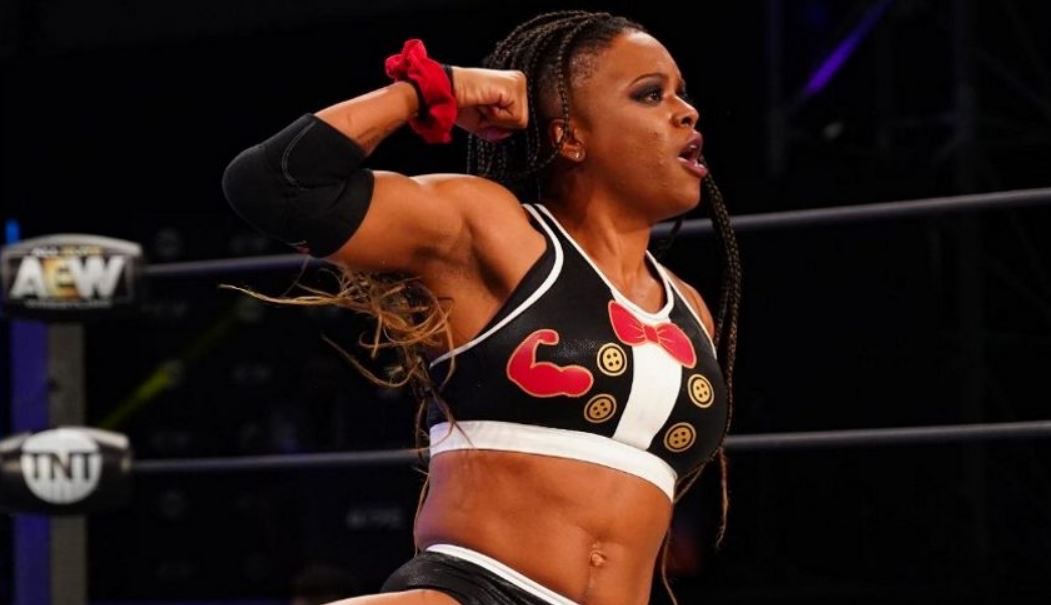 At the end of 2021, Big Swole was a name that came up a lot amongst Wrestling fans. Her contract with AEW had recently ran out, and she spoke very openly on her podcast about her personal experiences as a black woman in AEW.
The podcast caused a lot of headlines that some AEW fans didn't like, especially AEW Owner Tony Khan. Tony Khan's response to a Fightful Twitter post about the Podcast on NYE shocked a lot of wrestling fans:
This split a lot of opinions between wrestling fans, and Wrestling Twitter became quite the ugly place for a couple days.
Recently in an Interview with Jaychele Nicole, Big Swole spoke about some of the negative reactions to her Podcast:
"What killed me is the failure to deduce, I like to deduce when people are talking and just read between the lines and everything. So When they were like "oh there's, this person, this person", people started naming the brown and black people, and the women and the men of colour. & I'm like of course I can see them, I have eyes you guys. Im not talking about numbers. Let's deduce here. Obviously we're talking about inclusion"

"People are going to take it however they want to take it. Either way it started the conversation, it sparked up the conversation and things are going to happen and get done, prayfully, so that there's just better representation. There's nothing wrong with asking for more and genuine representation."
Big Swole has been a free agent since late last year and has been taking independent bookings whilst also enjoying time with her family.
Early access to the Podcast is out now on Jaychele's Patreon Page. The Youtube Premiere will be this Friday.
If you use any of the quotes above, please credit the original source with a h/t and link back to WrestlePurists.com for the transcription.