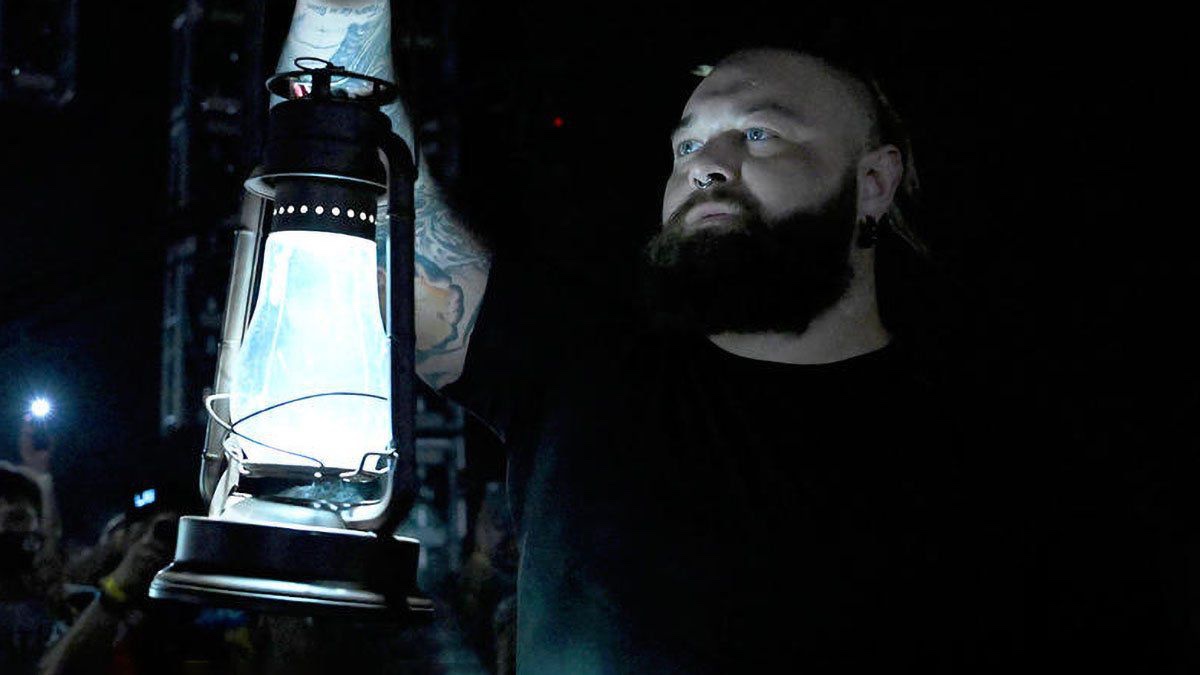 After weeks of teases involving QR codes and Jefferson Airplane's "White Rabbit", Bray Wyatt finally made his long-awaited return to WWE at Extreme Rules on October 8th in Philadelphia, Pennsylvania. On the Smackdown following Extreme Rules, Wyatt delivered an emotional promo where he appeared to speak as himself, discussing his time away from WWE and how he was doing mentally before returning to the company and seeing the outpouring of support from the fans.
It now appears as though Wyatt's position amongst the Smackdown roster has been cemented, as PWInsider are reporting that he's internally listed as the blue brand's top babyface.
"WWE has internally slotted Bray Wyatt as the top babyface for the Smackdown brand, PWInsider.com has confirmed. Drew McIntyre is currently slotted as the second on that list."

-PWInsider
Per the report, WWE are believed to be thrilled with the reception Wyatt has received thus far as he's been the company's top merchandise seller in recent weeks. As a result, the company are planning to roll out additional Wyatt merchandise including plush versions of the Firefly Funhouse characters.
As previously mentioned, the lead up to Wyatt's return involved a number of cryptic teases, and PWInsider additionally noted that WWE were pleased with the reception to these teased, noting that these sorts of interactive materials may be revisited in the future, perhaps even for stars other than Wyatt if the storyline makes sense. Furthermore, it was noted that multiple people have pushed for the use of this sort of content in the past, however it wasn't until Paul Levesque's appointment as the Head of Creative that these plans were greenlit.
The most recent QR code that featured on this past Friday's edition of Smackdown featured a phone number ((855) 211-1133) that, when called, played a recording of a whispering Bray Wyatt talking about not losing control. Whilst Bray Wyatt's character as face value has been a babyface one, there have been hints of another Wyatt personality dotted throughout WWE's weekly programming, and thus this specific teaser may be implying that Wyatt's character will be dealing with a battle for control between split personalities.