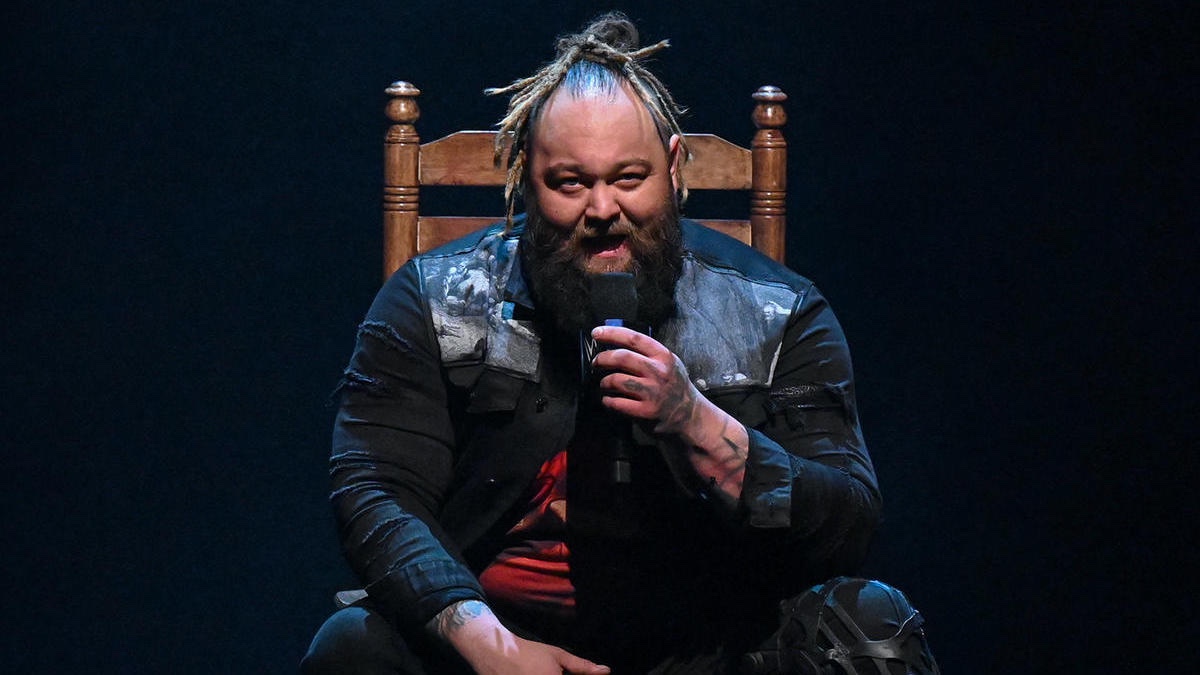 A report has come out detailing how Bray Wyatt was set to have his own faction in WWE before he became sidelined with an illness.
Following weeks of 'White Rabbit' vignettes, Bray Wyatt made his return to WWE at last year's Extreme Rules. The re-emergence of Wyatt saw human versions of his firefly funhouse puppets appear in the crowd before the former Universal Champion walked onto the stage.
Leading up to the return, many people picked up on Bray using 'Wyatt 6' branding on much of his social media, leading fans to wonder whether this was eluding to a new faction within WWE in the future. This is something which hasn't happened as of yet, though, Fightful Select have revealed that the idea of Wyatt being surrounded by a stable which personify his puppets is something which has been previously considered, with Mike Bennett and Eric Young among those in contention for the group.
"We've learned that prior to their WWE releases in 2020, there were pitches from Paul Heyman to have Mike Bennett and Eric Young involved with Bray Wyatt. However, the pitch made it to Bennett, but not Young. It ended up getting pitched more than once, including an idea for Mike Bennett to perform as Sister Abigail."

-Fightful Select
In fact, despite previous pitches not directly reaching Eric Young, it was later said that the former leader of 'Sanity' was planned to be involved with Bray Wyatt this year, as part of his continuing dynamic with Uncle Howdy. It's said that plans were in place for a new 'Wyatt Family', which would've kicked off after this year's WrestleMania.
"Young was to be involved in a new-style version of the Wyatt Family with both Bray Wyatt and Bo Dallas, who had been portraying Uncle Howdy on WWE TV. We're told the creative plans were set in January, and would have kicked off after WrestleMania. However, Bray Wyatt was sidelined with an undisclosed illness, and neither he and Bo Dallas have yet to return to television."

-Fightful Select
Of course, this is now unlikely to happen as Eric Young has departed WWE, returning to IMPACT at their recent Slammiversary show. It was said that Young asked for his release as a matter of morality once Vince McMahon had returned to the company.
In terms of who else may have joined the group, WWE were reportedly looking to re-establish the link between Wyatt and Alexa Bliss, who looked set to reunite with Bray before her maternity leave and subsequent absence from the company for the rest of the year.
As always, we'll aim to provide any further updates on Bray Wyatt and the plans for him to lead a new faction as we hear more.