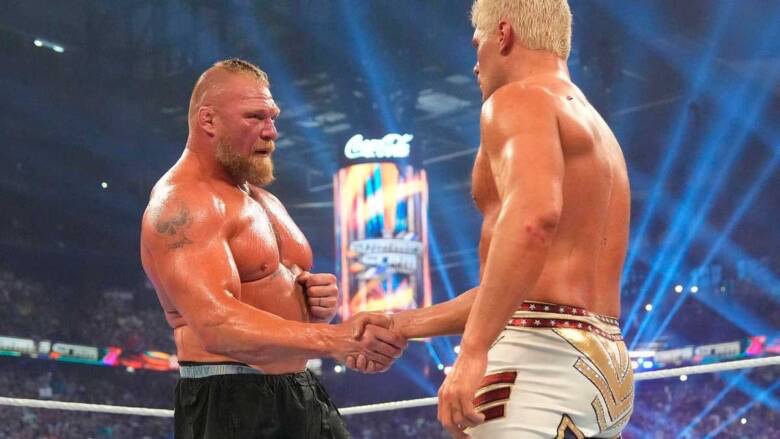 Brock Lesnar may not be around for a while in WWE according to a recent report.
Brock Lesnar this past weekend at SummerSlam had his 3rd Premium Live Event match with Cody Rhodes which was promoted as the "end of the saga". Lesnar would go on to lose to Cody Rhodes. After the match Brock Lesnar done something he's never done before and stayed in the ring to shake Cody's hand and raise his arm in victory. A huge gesture from somebody of Lesnar's prestige.
According to Dave Meltzer on the Wrestling Observer Radio, Brock Lesnar was originally set for a WWE PLE later this year, but apparently that is not the case anymore. Meltzer reports that he is not expected to make an on-screen appearance for the next 4 months
"Brock was originally advertised for one of the pay-per-views later this year, but he's not gonna be on it. He's gonna be gone for a while. No time soon as far as next four months or something like that, he's not gonna be on anything at that point.He'll be back for Mania season, he is coming back, so that's the situation with him."

-Dave Meltzer
Brock Lesnar taking an extended period of time off isn't exactly something WWE fans will be surprised by, this is nothing new. But nonetheless, fans will still pop huge and be happy when he finally makes his WWE return.
H/T to WrestleTalk for the transcription.