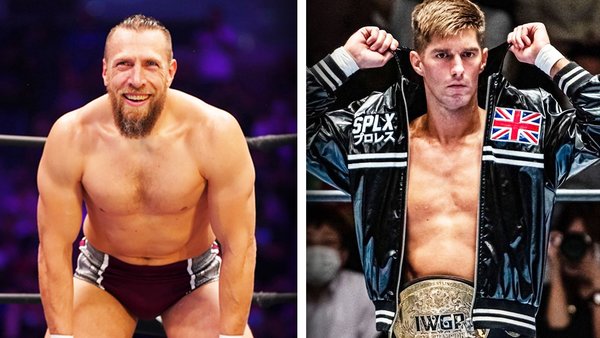 Since making his AEW debut under his previous ring-name of Bryan Danielson, the American Dragon has quickly established himself as one of the promotion's premier talents.
Danielson recently spoke with Sports Illustrated on a number of topics, with the Blackpool Combat Club member being asked how his AEW run has differed to his stint in WWE considering the absence of house shows.
Danielson revealed that he actually preferred the more strenuous WWE schedule, with the frequent dates allowing him to build a level of consistency throughout his performances.
"I actually feel I'm at my best when I wrestle about 10 matches a month. When I do only a match a week, I see the difference. I'll ask myself, "Why didn't I do this?" Or I'll see something wasn't as sharp as it used to be. I'm also lucky to wrestle once a week. That's great for family life. But I'm a little bit of a perfectionist, so I'm not sure it's great for wrestling technique. When I watch my stuff back and critique myself, I'm hard on myself and want to make sure everything is sharp."

-Bryan Danielson
Danielson was later asked about the upcoming Forbidden Door PPV, with the event opening up a number of opportunities for dream matches between AEW & NJPW talent.
Whilst Bryan points out the obvious Okada showdown as a potential show-stealer, he appears to have eyes on recent New Japan Cup winner Zack Sabre Jr, with the Suzuki-Gun member having been frequently compared to Danielson throughout his career due to his elite technique ability.
"I would love to wrestle Okada. But in the back of my mind, I'm thinking about Zack Sabre Jr. and wrestling him to see who is the best technical wrestler in the world. We have two very different styles of technical wrestling. We wrestled in 2008, and he was just a kid, but I was super impressed with him then. He's grown into this amazing wrestler, and I don't ever recall seeing anyone wrestle with his technique."

-Bryan Danielson
Danielson also touches upon a number of other possibilities however, with the likes of KENTA, Shingo Takagi, and even Katsuyori Shibata making his list.
"There are a ton of guys I'd like to wrestle. You mentioned Okada, and that's a match I really want. I want [Tomohiro] Ishii. Tanahashi and I wrestled in 2004, but we are totally different people now than we were then. That would be a lot of fun. Shingo and I wrestled in 2010. That would also be a lot of fun. I was hoping to get a match against Kenta in WWE, but it just never happened, and I would love to wrestle him. I'd also love to wrestle [Katsuyori] Shibata. I'm open to whoever Tony [Khan] and New Japan want me to go up against."

-Bryan Danielson
All of the above mentioned matchups have the potential to steal the show should they be made by AEW & NJPW management, with Danielson almost certain to play a key role in the historic, inaugural joint pay-per view event.