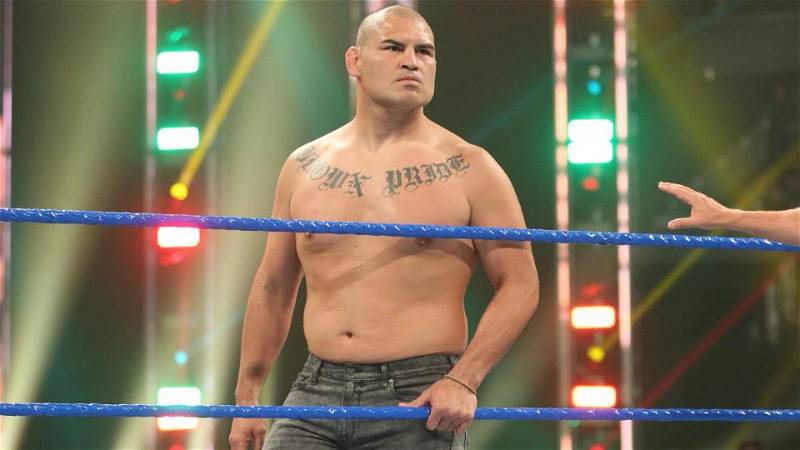 Nolan King of MMAJunkie recently reported that former two-time UFC Heavyweight Champion Cain Velasquez, currently out on $1 million bail after being charged with attempted murder, had requested to compete on AAA's upcoming show in Tempe, Arizona, although this had initially been requested.
King has now provided an update on the situation, reporting that Velasquez's request has now officially been granted, and thus his house confinement restriction will temporarily be wavered.
"On Tuesday, a Santa Clara County (Calif.) judge ruled that Velasquez is allowed to travel to Tempe, Ariz., by plane to partake in an upcoming pro wrestling event for promotion Lucha Libre AAA Worldwide."

-MMAJunkie
Judge Arthur Bocanegra heard from Velasquez's defense attorney Ed Sousa and district attorney representative Leigh Frazier on Monday and Tuesday before ruling that the 40 year-old could partake in the event without GPS tagging, despite the district attorney's objection.
Velasquez is scheduled to leave his confinement on December 1st before returning on the 4th, with Judge Bocanegra ruling that he must hire a police officer for work detail and absorb the cost, due to the removal of his GPS tag for the duration of his leave.
Velasquez began competing for AAA in 2019 upon his MMA retirement, preceeding a stint in WWE that saw him briefly feud with fellow former UFC Heavyweight Champion Brock Lesnar. Velasquez returned to AAA in late 2021 following his release from WWE in the previous year.