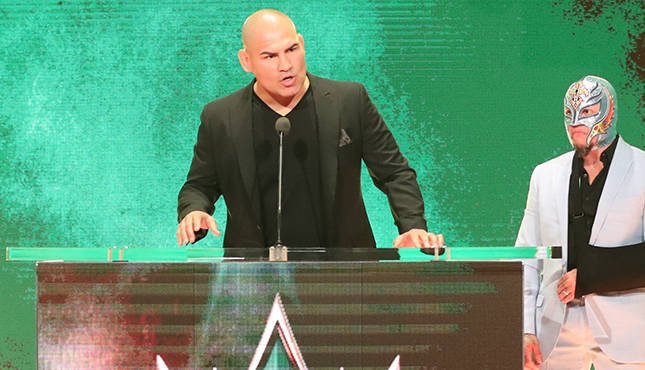 Cain Velasquez has now been officially charged after being involved with shooting the shooting of a man who was the stepfather of a man who molested a relative of his.
TMZ has reported that Velasquez was hit with 10 charges, 1 of them being 1st degree attempted murder.
In court docs, officials say Velasquez followed a 43-year-old man named Harry Goularte — who was recently charged with 1 felony count of a lewd and lascivious act for allegedly molesting Velasquez's "close relative" — along with his mom and stepdad from their San Martin, CA home on Monday afternoon.
Velasquez, who was driving a black Ford F-250, then allegedly began shooting into the Chevy Silverado driven by Goularte's stepdad.
Authorities say Cain caught up to the car and rammed it, before eventually firing off more shots.