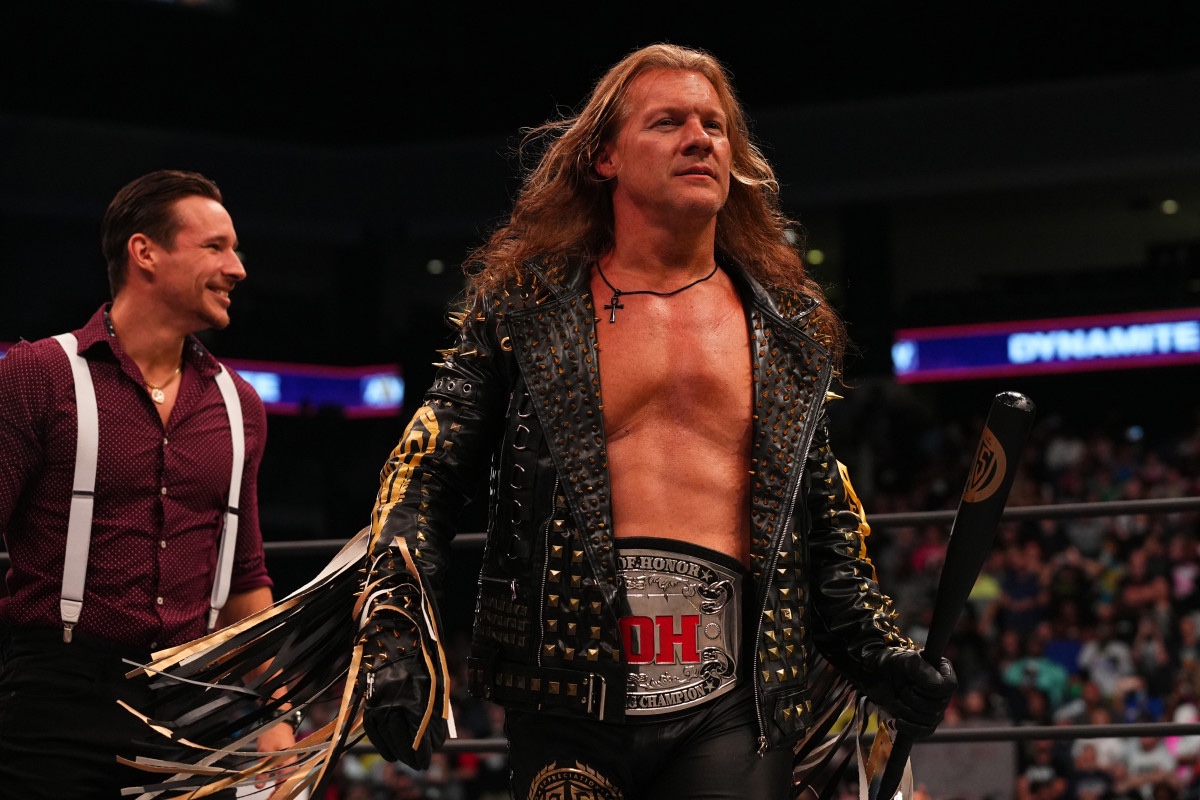 Chris Jericho has been witness to several locker room altercations (with some involving him) in his time.
After AEW's All Out ppv went off the air, the ensuing media scrum would unfortunately launch Tony Khan's wrestling promotion into further disarray when a psychical altercation between The Elite, CM Punk, Ace Steel, and Larry the dog would take place.
In the months and weeks following, Chris Jericho has emerged as a point of contact and locker room leader for those backstage in AEW.
Chris Jericho was a recent guest on Howie Mandel Does Stuff where he would delicately disclose what info he could about "Brawl Out" when speaking with the former Deal or No Deal host.
"There was a locker room fight that happened a couple months ago between a couple of guys. When these things happen, you have to deal with them. Sometimes, the way to deal with it is guys just have to not be there anymore."

Chris Jericho
Chris Jericho corrected course when it was incorrectly insinuated that shows had been cancelled.
"Not cancel the shows, but guys were suspended and that sort of thing."

Chris Jericho
In was reported recently by Fightful Select that Jericho approached CM Punk and had called him a locker room cancer.
The subject of backstage troubles and locker room brawls was broached when Jericho was asked how he feels these things should be dealt with.
"It happens, sure it does. If you're cast in a movie and you hate your co-star, either you make it work, do your job, put on a great performance and never talk to each other again or you leave the project. It's that simple. If there are people you have a problem with, which I've had over the years, not a lot but this guy can rub me the wrong way, 'he's a fucking asshole,' whatever, you still have to put on a good show. Sometimes you have fight in the locker room and that sort of thing. It's a big team. Sometimes guys get into fights, sometimes guys just have the wrong attitude for how to make the team work. That's how you have to look at it. Sometimes, guys just have to leave."

Chris Jericho
In the time since the woes created by the brawl that followed AEW All Out, Tony Khan has heaped kudos onto Bryan Danielson, Chris Jericho, and Jon Moxley for standing strong as locker room leaders within All Elite Wrestling.
H/T to Fightful for the transcript