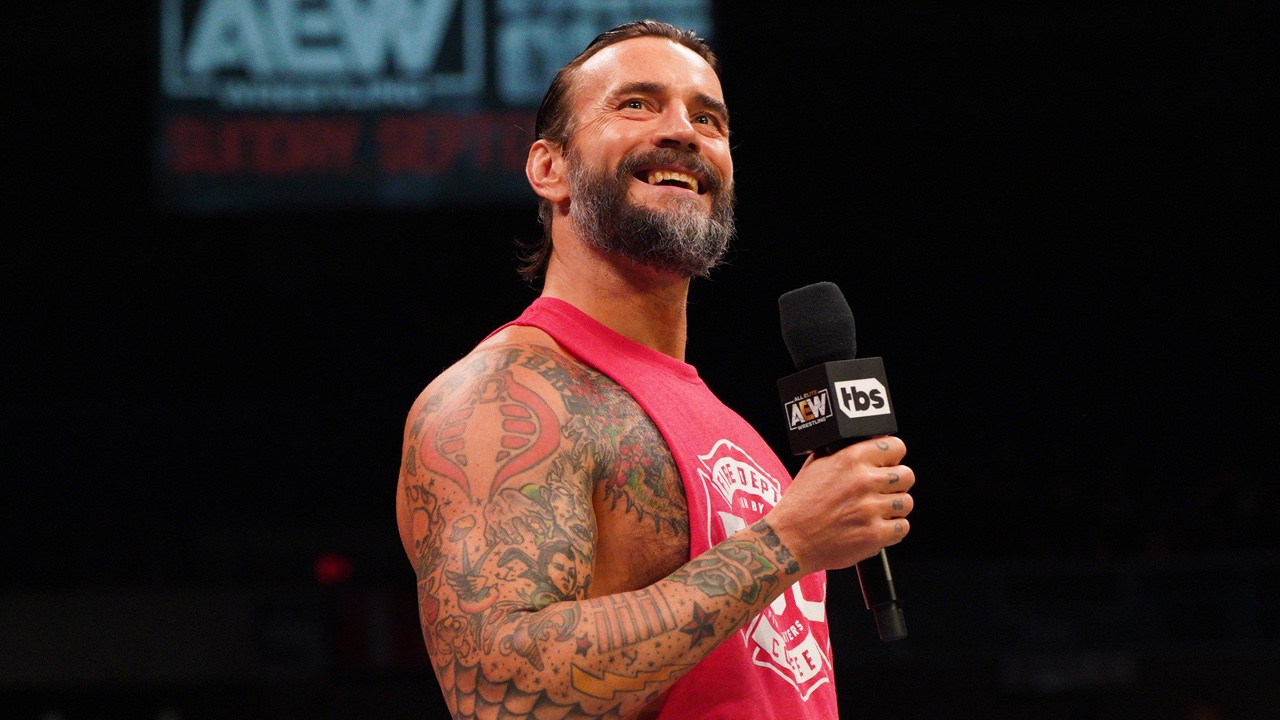 CM Punk's AEW Return date has reportedly been revealed.
It's been over seven months since CM Punk's infamous comments at the All Out media scrum and subsequent backstage altercation with The Elite. Many have wondered how or even if the Chicago-born star would be ushered back into the company following his controversial actions on September 4 but recent reports have indicated that a return for the 44-year-old may not be too far away.
The company have announced their return to Chicago on June 21 for the final set of Dynamite and Rampage tapings prior to Forbidden Door, with many assuming that this is the likely destination for a Punk return, however, it appears as if the former AEW World Champion may be returning a couple of days earlier than that initial date.
As Dave Meltzer has written in the Wrestling Observer, it seems as if the scheduled date for CM Punk's AEW return is June 17 on the first edition of the company's new Saturday show.
"As things stand right now, the return of C.M. Punk is scheduled for a 6/17 show at the United Center in Chicago, which being a Saturday night show, is likely the debut of the new weekly show."

– Dave Meltzer
The return of Punk will be welcomed by many AEW fans, though, the audience may not be the only ones excited to see the Straight Edge Saviour back, as the Observer goes on to reveal that WBD viewed Punk as important to finalising the Saturday show. To this point, it's unclear whether the deal depended on a Punk return but he was significant at the very least.
"Multiple people have said that WBD wanted Punk back as the star of the new Saturday show, although others have been told differently. We do know that he was extremely important in this deal but whether the deal was incumbent on him, we've hard both ways. One person outside the company has seen correspondence indicating that WBD definitely wanted him back and other things that have happened in recent weeks very much behind-the-scenes have indicated to us that Punk being back is, if nothing else, very significant in everything."

– Dave Meltzer
Meltzer would also mention that CM Punk is at least part of AEW getting a Saturday Night TV deal and speculated that judging off what Discovery pay per hour for first run programming, they could be making around $52million per year on the deal.
"The reality is from a business standpoint if AEW is getting only what WBD usually pays for first-run programming for this show, and Punk is at least a part in getting the deal, I'm not saying the Punk deal is something they had to make. But it's a deal that every single promoter in history would have tried to make.

If AEW only makes what Discovery has been paying for first run shows as a general rule ($500,000 per hour in general is what Discovery pays for first-run programming), that's $52 million per year and that's a game changing financial deal for AEW. "

– Dave Meltzer
What Punk's return will look like remains to be seen, with there being rumours of an AEW brand split of some sort potentially coming into play depending on his dynamics with the rest of the locker room.
As always, we'll aim to update you on CM Punk's AEW return and any news around this as we hear more.