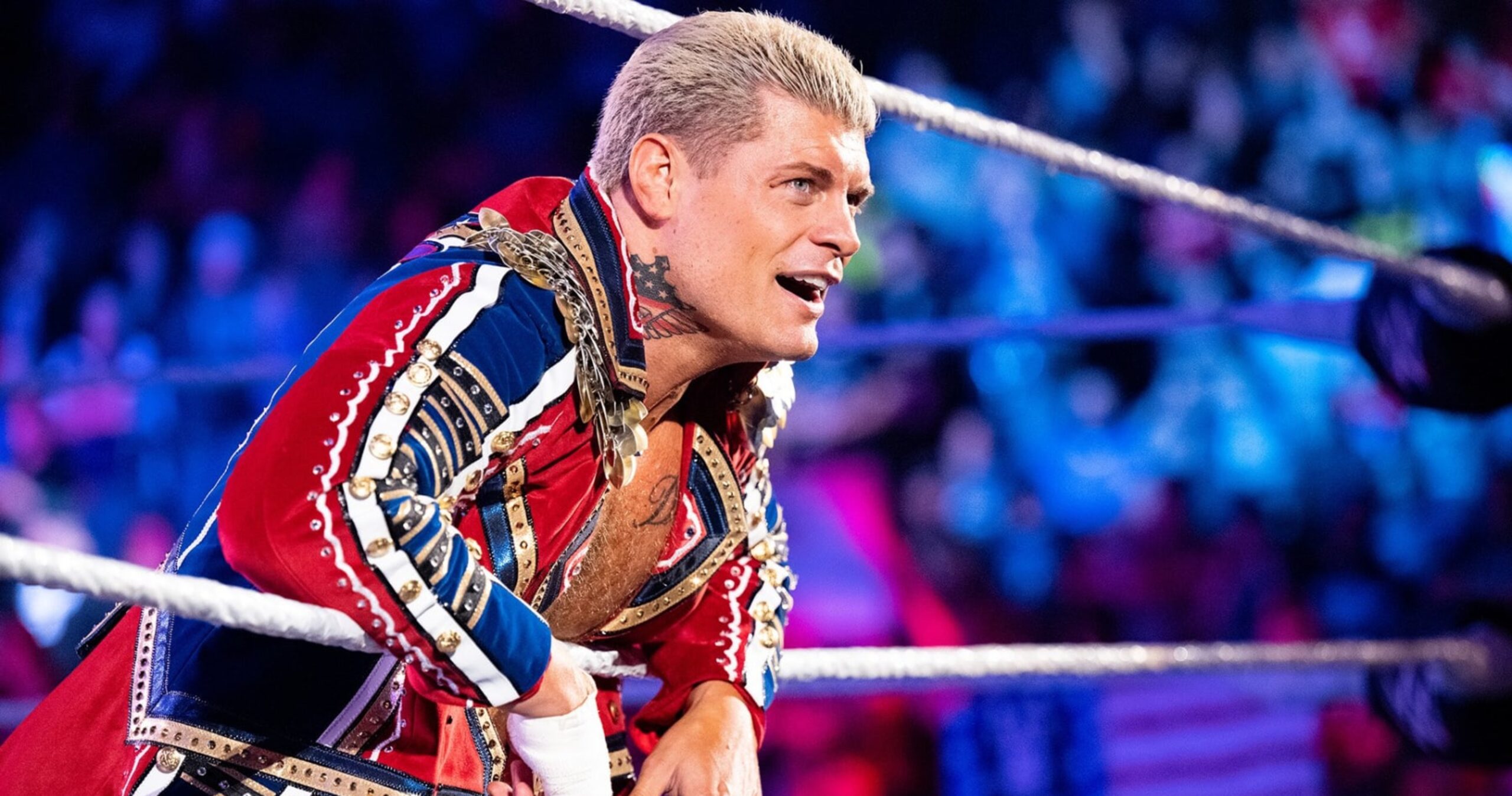 Cody Rhodes has given his thoughts on The Rock not being available for WrestleMania 39.
Cody Rhodes booked his place at WrestleMania 39 by winning this years Royal Rumble after returning from injury. Between now and then, Roman Reigns is set to defend his world titles vs Sami Zayn at Elimination Chamber, in what is undeniably the hottest storyline in wrestling currently between The Bloodline, Sami Zayn & Kevin Owens.
Speaking to Alex McCarthy of the Daily Mail, Cody Rhodes acknowledged the great work Sami has been doing on SmackDown as of late, understanding that he's one of many 'wonderful options' for WWE moving forward.
"I love that you bring it up that these stories are running parallel, I think sometimes wrestling fans think it's got to one or it's got to me the other, whereas I subscribe – and I'm not in charge – I subscribe to give them everything. That's where it really takes smart planners and creative individuals on how you layer it, but it's very important and this is something I learned when I was away, is that if someone's doing great, and they are entertaining and helping move that ship forward – and I would say Seth Rollins is another example on Raw was another when I was gone who's really changed and continued to carry Raw on his back. I was fully expecting these things to converge, and I'm still expecting them to converge just because we have these wonderful options,"

-Cody Rhodes.
Rhodes also addressed the rumours of The Rock coming back to WWE for April's WrestleMania goes Hollywood. The rumble winner continued to stress the importance of good storytelling, stating that the options WWE have are better than having The Great One make a resurgence in the coming weeks.
With all the respect in the world to one of the GOATs The Rock, it looks like the options we have here within the roster are even better because of the stories that are happening. One story about finishing something that started in 1978 – seven years before I was even born – and another story of really the tragedy of being welcomed into the Bloodline and then what you saw unfolds. I think with the amount of time between now and WrestleMania, it's important I keep my eyes squarely fixed on WrestleMania, squarely wrestling for the WWE Undisputed Championship and as you hinted that may not be against Roman Reigns. Now I don't know if anyone can beat Roman Reigns, I truly don't, but for me, it's about picking up the chip. I love the melodrama,I love the heaviness in these stories that develop in our industry, but I am very simply a man who's looking for a belt. I'm looking for a championship title belt, the most important one in our world the biggest in all – not just in the WWE bubble but in all the bubbles – and be the first to say as a Rhodes I did it, and it wasn't Dusty Rhodes and it wasn't Dustin Rhodes it was Cody Rhodes."

-Cody Rhodes.
Cody Rhodes is locked in for the main event of WrestleMania 39, while Sami Zayn is set to challenge Roman Reigns at Elimination Chamber for his titles.
H/T Fightful for the transcription