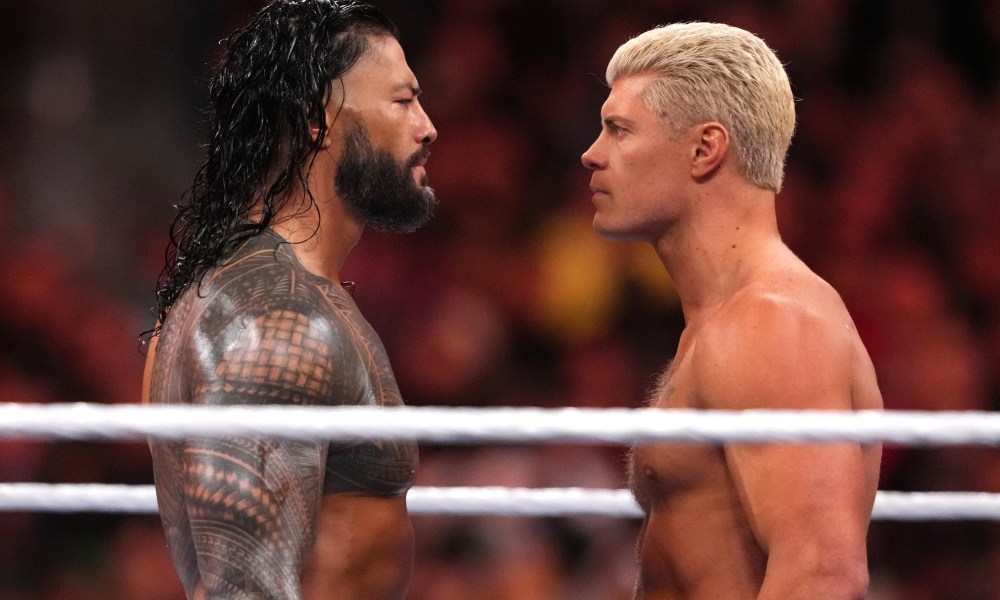 Both The Tribal Chief, Roman Reigns and his Wise Man, Paul Heyman will reportedly have the final say on when the historic champion reign will come to an end according to sources in WWE in a recent report.
Heading into WrestleMania 39, the majority of fans believed that Roman Reigns's historic Undisputed WWE Universal Championship reign was about to come to an end at the hands of that year's Royal Rumble winner, Cody Rhodes. That wasn't how things played out on the night however, as a Samoan Spike from an interfering Solo Sikoa allowed Reigns to walk away with his reign intact.
Fightful Select have now provided an insight into the creative direction heading into WrestleMania 39, revealing that regardless of whether Reigns ended up facing Rhodes, Sami Zayn, or Jey Uso, there were never any plans for a title change.
"WWE sources spoke with Fightful ahead of Roman Reigns facing Jey Uso at Summerslam, and indicated there were no active plans for Roman Reigns to lose the WWE Universal Champion as of WrestleMania. Sami Zayn, Cody Rhodes and Jey Uso weren't ever heavily planned or scheduled to win the title."

-Fightful
Upon asking WWE sources when Reigns will lose the title, Fightful were told "whenever Roman Reigns and Paul Heyman say it fuckin' ends.", and thus it appears that regardless of whether that day is tonight at SummerSlam or not for another year of two's time, both Reigns and Heyman will have heavy input as to who it will be to.
The WWE higher up also had the following to say, emphasising that Reigns and Heyman will ensure that the title switch is the absolute best move for business when they ultimately decide to pull the trigger.
"They are constantly looking at every possibility. When they think it's the very best thing for business, they'll know to switch it up, do it right, and really make someone doing it,"

-WWE Higher Up, per Fightful
Additionally, Fightful were told that the process of developing the title match, the result, and the plan to move forward with Cody Rhodes vs. Brock Lesnar after WrestleMania 39 was "very transparent,", with Rhodes, Reigns, and Heyman all said to have known the planned result well ahead of time.
The source also then justified the decision, stressing that Reigns is now hotter than ever, Solo Sikoa is about to draw real money, Jimmy Uso is a legitimate attraction, and his brother Jimmy is on the cusp of being one too, whilst Rhodes was also claimed to be hotter now than he was prior to his bout with Reigns.
Tonight's SummerSlam premium live event in Detroit, Michigan, will see Reigns put the Undisputed WWE Universal Championship on the line against his cousin Jey Uso in Tribal Combat, with the title of Tribal Chief also up for grabs.
As always, we'll aim to provide any further updates on the creative direction of Roman Reigns as soon as we hear more.