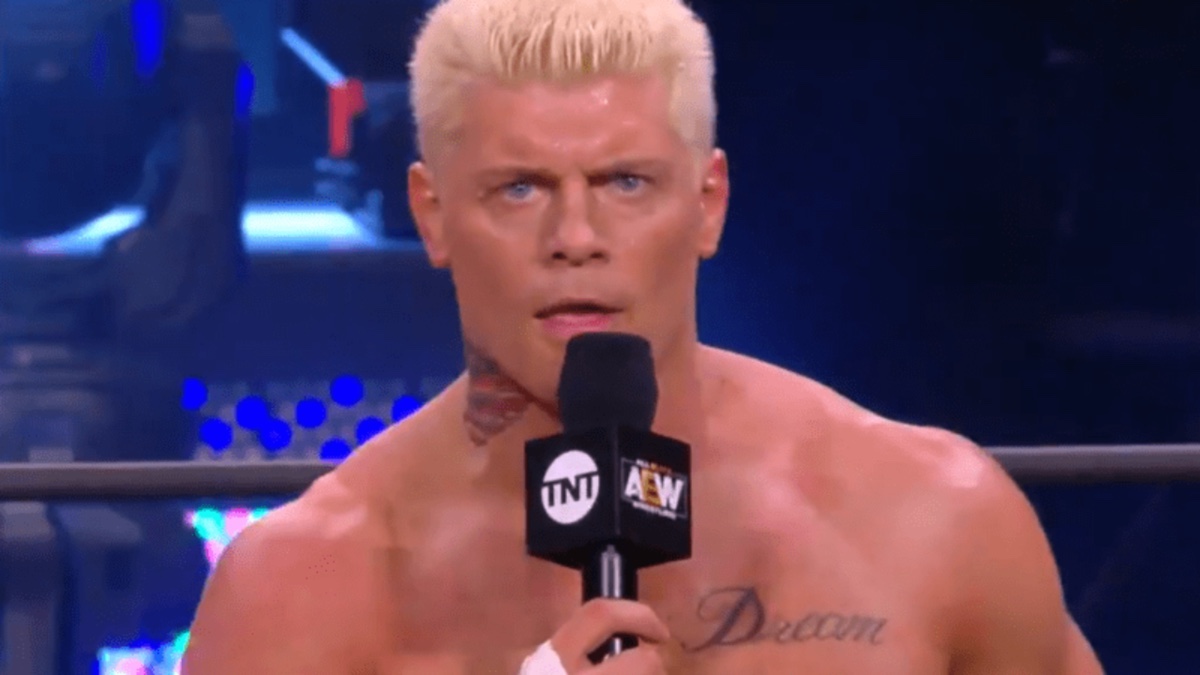 Another Cody Rhodes update.
Cody Rhodes has been pro wrestlings hottest free agent ever since last month when he and Brandi announced that they were leaving AEW. Of course this kicked off very heavy speculation about him going to WWE.
There has been countless updates from various sources ever since then, but the truth seems to be that nobody can report for sure what is going to happen with The American Nightmare, Cody Rhodes.
Dave Meltzer has produced another one of his updates on the situation on Wrestling Observer Radio:
"This is what I know, on Friday Cody Rhodes & Seth Rollins was still listed as a match for Wrestlemania. But nobody knew, I'm sure some people know… but nobody knew if he was gonna be there tomorrow night (tonight) or not."

"The fact that the match is still being listed tells me that they (WWE) believe he's in. Whether he's signed or not I cannot say, but obviously they believe he's in, they believe the match is still on."

– Dave Meltzer
Dave also added that it will be interesting to see what WWE does with Seth Rollins Tonight on RAW as he believes that will be a big giveaway on the Cody Rhodes situation:
"It's gonna be interesting to watch the show. If Seth Rollins does an angle with somebody else on Mondays show, I mean most likely that means that something fell through. If nothing happens, I would say most likely Cody Rhodes and Seth Rollins are going to wrestle at Wrestlemania and somehow they'll get to it. Obviously if Cody is there you already know your answer."

– Dave Meltzer
If you use any of the quotes above, please credit the original source with a h/t and link back to WrestlePurists.com for the transcription.