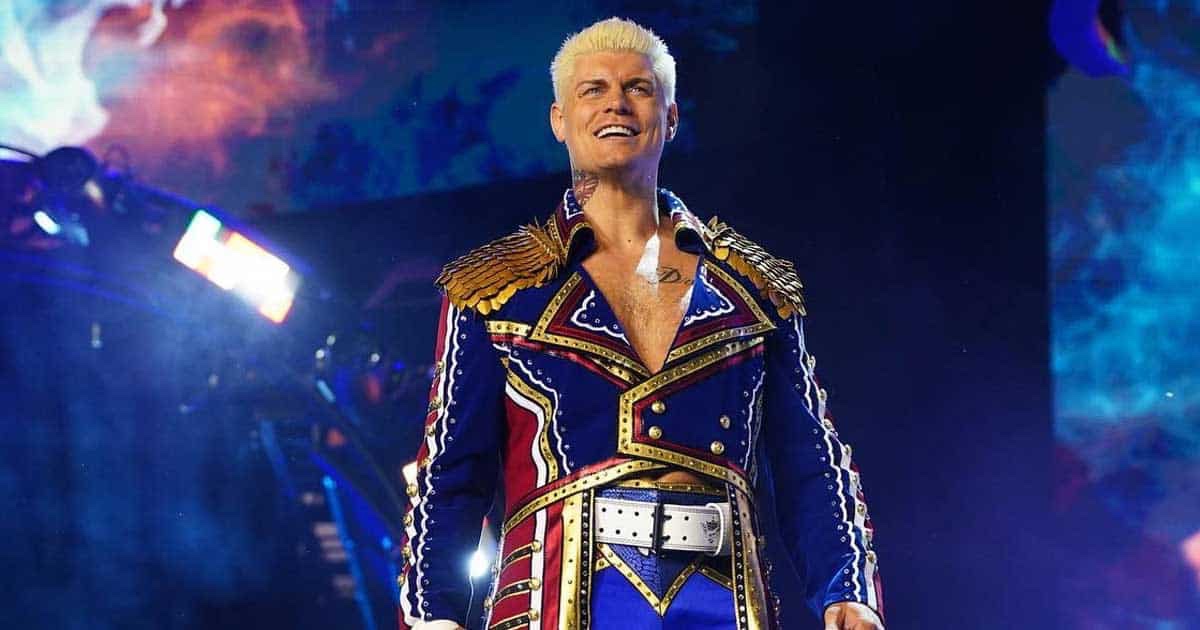 Whenever you see conversations online about representation in AEW, Big Swole's name is never too far away.
Big Swole was recently being interviewed by Jaychele Nicole and she spoke openly about a number of topics.
Big Swole was asked about black voices backstage and who could steer the boat for black characters in AEW & also how involved Brandi Rhodes would be in these things. But the name Swole mentioned was none other than The American Nightmare, Cody Rhodes.
"Well…(laughs). There wasn't necessarily a go-to person for blackness. Brandi had her hands full. Chief Brand Officer was her actual title, and if she wasn't doing that, she was completely focused on her career and everything in Wrestling. So in all honesty, I know some people may not believe me but Cody (Rhodes) was actually the go to person for black women.

I don't know about black men because they had other guys to talk to in a sense. But when it came down to like Nyla (Rose), Jade (Cargill), Red (Velvet), myself and everything, like we'd go to him and have those conversations, trying to pitch everything. Like, when they (AEW) weren't accepting storylines from much of anybody, they just wanted great matches, I went to Cody with the 3 Strikes Match Storyline like "this is what I wanna do" I explained it to him, and he believed in me. He took it to TK (Tony Khan) for me and he's like "I'm gunna work really hard to get this approved for you because I feel like you would be able to do this and you would have great matches and tell a good story" and he did it."

"Cody was my go-to person. We would have a lot of different talks about everything. I tried to get a Womens seminar together for all the girls to have comradery and get together. & have trainers like Dustin (Rhodes), Cody, QT (Marshall), George South, I even asked for Jazz, to come in and just try and help the ladies. I even pitched shows."

"He (Cody Rhodes) was my go-to person just to talk and just to explain how I was feeling, and have a save space."
Big Swole has been a free agent since late last year and has been taking independent bookings whilst also enjoying time with her family.
Early access to the Podcast is out now on Jaychele's Patreon Page. The Youtube Premiere will be this Friday.
If you use any of the quotes above, please credit the original source with a h/t and link back to WrestlePurists.com for the transcription.