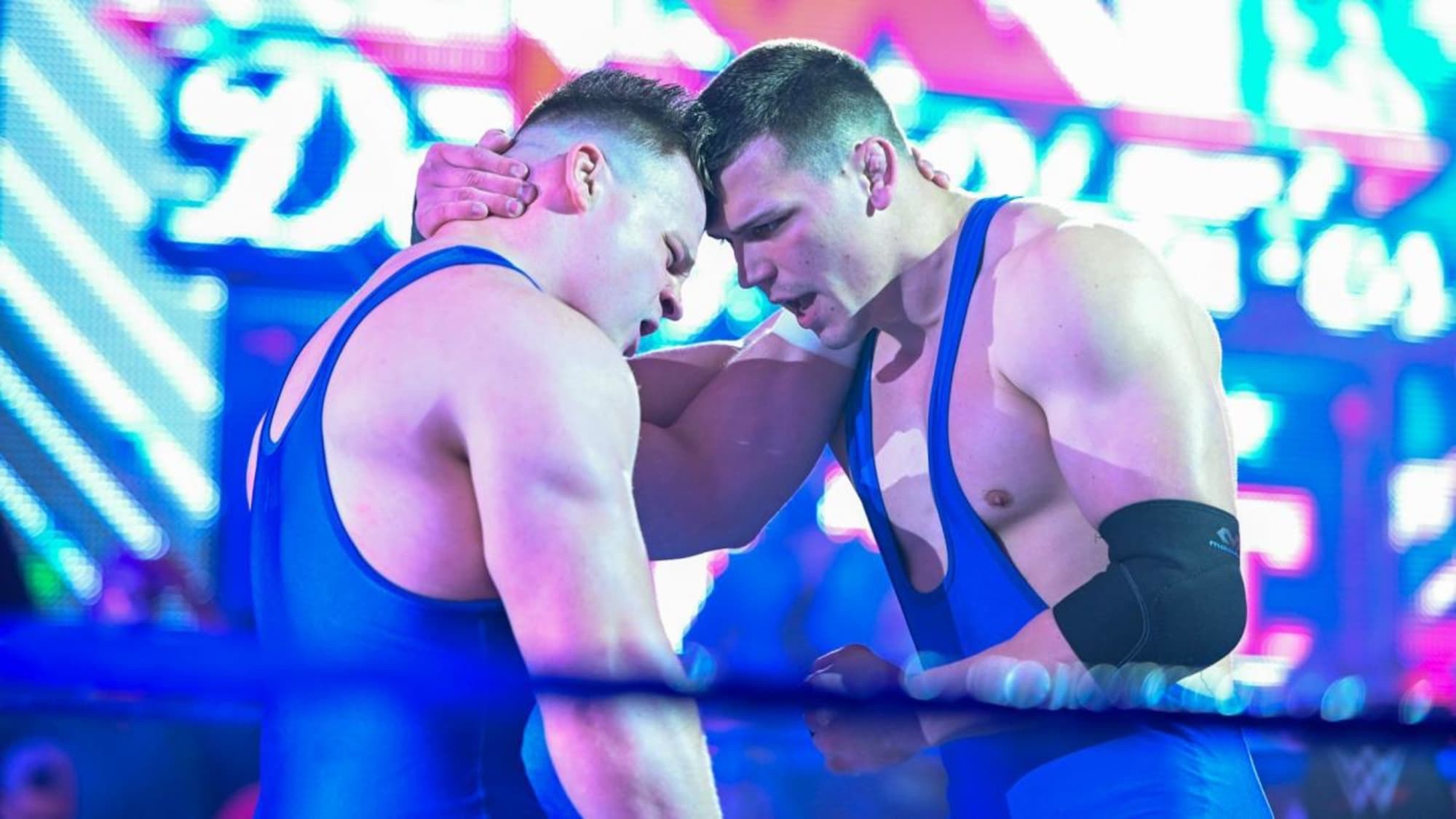 The Creed Brothers may be staying in NXT for a while longer.
Last Tuesday on WWE NXT, The Creed Brothers lost a "Loser Leaves Town" Match vs the Dyad, seemingly ending their NXT run, not too many peoples surprise. The Creed Brothers being called up at this point would not be shocking to most people as they have been in NXT since debuting in Summer '21, including winning the tag titles, the Dusty Cup, also just getting a lot of praise and hype along the way. They are one of the top acts fans seemingly want called up.
However, this Tuesday on NXT, two masked men in Dyad masks appeared behind Ivy Nile in a promo. Judging off the height and build of the two men, it would be extremely fair to assume that it was the Creed Brothers.
It had been mentioned in last weeks Wrestling Observer Newsletter that it was possible that the Creed Brothers were not being called up to the WWE Main Roster right away. After Tuesday, it seems more likely they are staying in NXT for now, and on Wrestling Observer Radio, Dave Meltzer further touched on this:
"They're definitely coming back (to NXT). I don't know if they're coming back under masks to avoid the loser leaves town, losers come back under masks and do that gimmick but they are not going to the main roster. When there were people who assured that in-fact they were not going to main roster, and I thought "eh its WWE, they lie to people to hide stuff all the time" but in-fact they were telling the truth on this one"

-Dave Meltzer
If you use any of the quotes above, please credit the original source with a h/t and link back to WrestlePurists.com for the transcription.