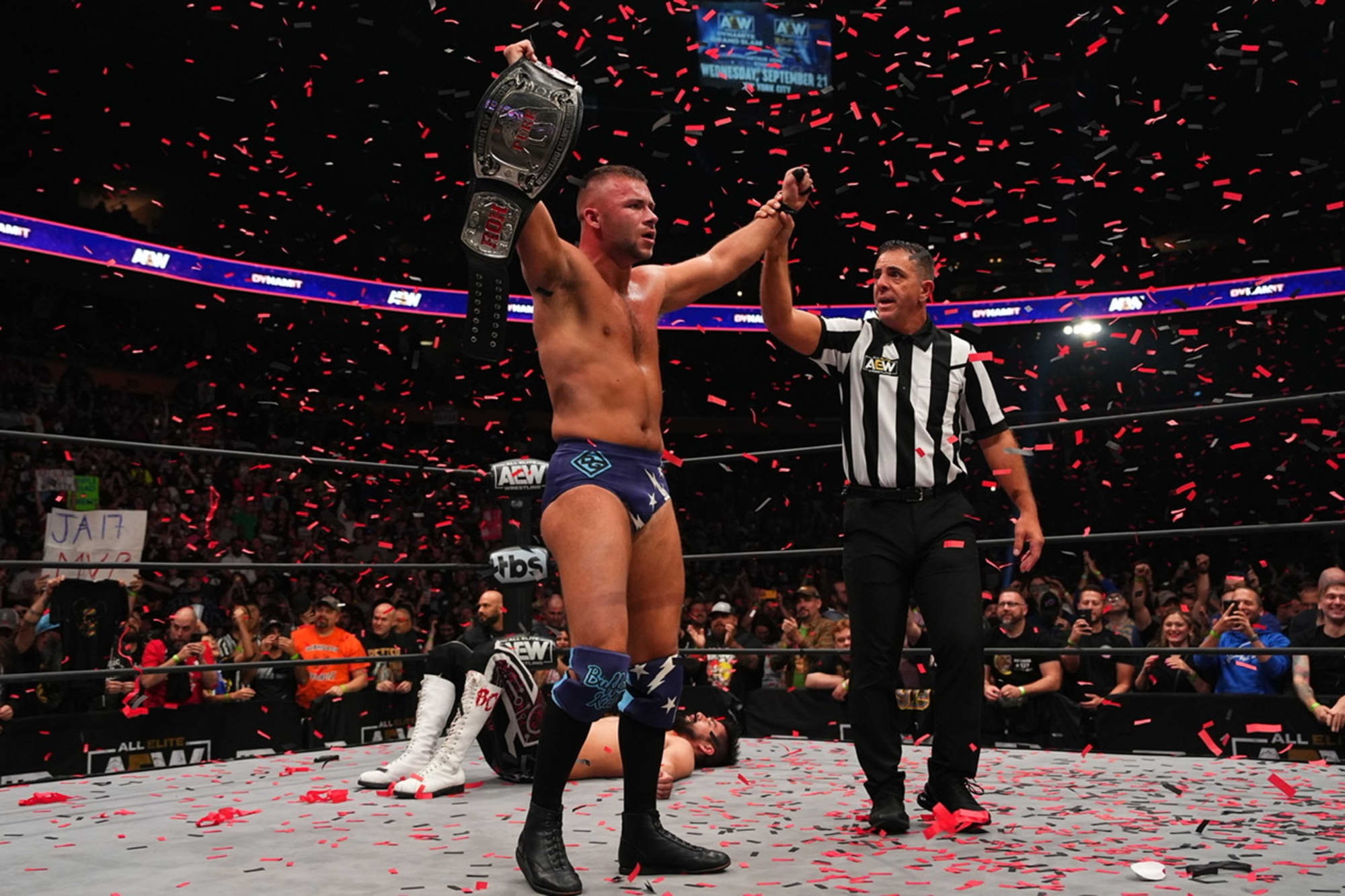 Daniel Garcia is the perfect modern day wrestler. I can't really pinpoint the exact things he does that make me think this, but as someone born in 2003, there's something about him that draws me in. There are a generation of wrestlers coming through that reflect that same upbringing that I had and as a fan I love that. They were brought up through the rise of technology, they are in touch with our memes and mannerisms, as well having a better understanding the pressures of modern day life.
When Garcia fell in love with professional wrestling, he idolised Bryan Danielson. This is likely due to the in-ring skill of The American Dragon, but also his infectious personality and willingness to win. Garcia adopted the 'Red Death' persona and collected pieces of greatness from different corners of his fandom. He's technically brilliant and can match holds with anyone, including his hero, but also seems to have an unwavering charisma about him that only certain wrestlers have. He was given a chance to do battle with Danielson on the February 22nd edition of AEW Dynamite. At the time, this didn't appear to have much story behind it, with Bryan solely focused on his warpath towards AEW Revolution. The American Dragon was seemingly a fan of Garcia, however, having had a keen eye on his potential.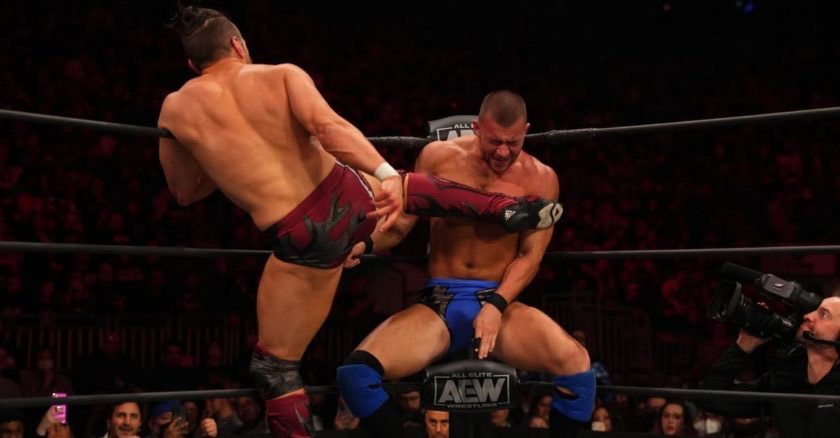 Once he was given a chance in AEW, it wasn't long before Garcia caught the eye. In order to help establish Garcia during his first few months with the conpany, he was taken in by the charismatic 2point0. This provided the first hints of what would eventually become the Jericho Appreciation Society, a group built on being sports entertainers. It wasn't until early 2022 that the faction was formed but, given how entertaining Maynard and Parker of 2point0 are, it seemed a no brainer for them to join Jericho's new stable. Having been associated with 2point0 from the get go, Garcia followed the pair into the new faction, however to some, Garcia's identity as a pro-wrestler didn't exactly align with the group's vision.
This went against the fans' view of Daniel Garcia. They recognised Garcia's exceptional in-ring ability and were largely frustrated with his inclusion in a group that was so anti-wrestling. Jericho and the group chose to reference this early on in their history, which is when Garcia surprisingly doubled down on his intention to become a sports entertainer. As a side note, this is also where the 'well then I am too' meme video originates and it feels as if Garcia himself will have been happy to become a trend among the IWC.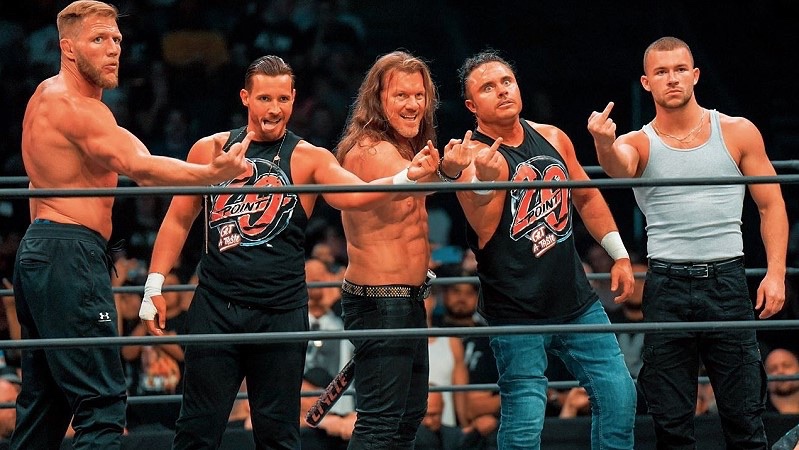 His time with Jericho was going well but it wasn't long before the JAS came face to face with the Blackpool Combat Club. It was interesting to see both groups slowly building up strength with completely different ideologies. Immediately, there was a sharp contrast between the 'Forged In Combat' way of thinking that the BCC has and the winning by any means attitude of the JAS.
Even down to the members, it was obvious to see the similarities. The JAS had Daniel Garcia while the BCC had picked up his long time rival Wheeler Yuta. Interesting, the Combat Club had named a couple of young talents which they would love to mentor, including both Yuta and Garcia, although by this time, Garcia had already chosen his path, and thus William Regal's stable chose to put Yuta through intense battles with Jon Moxley until he had earned their respect.
It could've easily been Garcia standing side by side with Mox, Danielson and Claudio, but instead Yuta was chosen to represent the group. This made Garcia lean even further into his affiliation with Jericho, including one battle against the BCC inside Blood and Guts. He was ever present during al of his group's corny skits and, for the most part, revelled in his identity as a sports entertainer, although eventually, the pro-wrestler buried within Daniel Garcia finally began to creep out, leading to signs of him showing his true colours.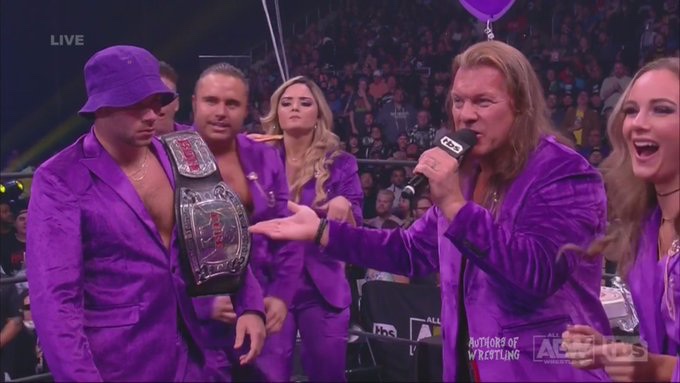 Due the ongoing war between the two factions, Garcia found himself with a rematch against Danielson on July 27th. At the time, Bryan was coming back from an injury which had sidelined him for the Forbidden Door show, but it was still surprising to see Garcia pick up a relatively clean win over his hero. This did a lot in establishing Garcia as a genuine threat and, due the two being at one win a piece, a two-out-of-three falls rematch was set up for a special edition of Dynamite.
This is the match a young Garcia had probably spent years dreaming about as he thought of getting into the business. He may have come up short in the third encounter, but he went thirty minutes with his hero, a man many would regard as the best wrestler in the world. You'd have thought that getting to face to face with his idol may have swayed Garcia to finally leave the JAS and pursue a more clean in-ring career to reflect his standing as the ROH Pure Championship, especially since Chris Jericho attacked Bryan and prevented Garcia from receiving a handshake at the end of their definitive match. Yet today he still finds himself until the tutorage of Jericho.
This is because any time Garcia challenged Le Champion's way of working, he would be shown just how effective it can be. At his core 'Red Death' knows that he much prefers the methods of the BCC, where you systematically take down your opponent with a myriad of intricate holds. Jericho on the other hand always likes to say that 'sports entertainers beat pro wrestlers every single time', and who could argue with him? Jericho is the current ROH World Champion, a title historically synonymous with workrate. As I write this, he has retained the title over Bandido, Dalton Castle, Colt Cabana and, you guessed it, Bryan Danielson. Garcia even teamed with Danielson against Jericho and Sammy Guevara on Dynamite…and lost. So, maybe Jericho has a point after all. Every time Garcia attempts to split away from the group, he's met by more and more proof that sticking with the JAS is the right move for his career.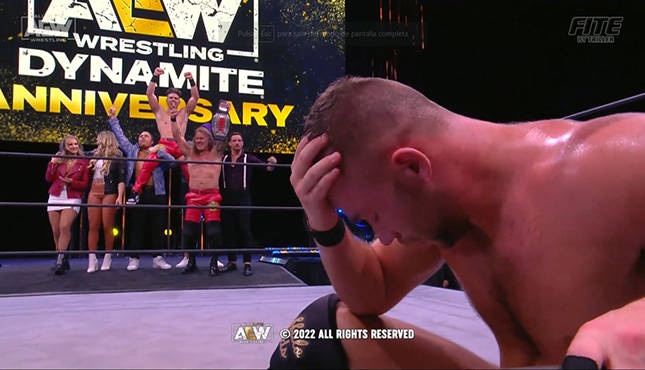 It goes against everything he stands for, but it's working. I'm not quite sure how much longer Jericho will be able to keep Garcia by his side, but as long as they keep winning, why wouldn't the young star stick with a legend as great as Jericho? He's clearly teaching him how to win and that's invaluable, winning is what wrestling is all about no matter how you achieve it. It isn't by any means how Garcia wants to do it, but it might be how he HAS to do it. Alone, his technical wrestling ability could find him getting lost in the shuffle, but in this group he could gain titles in exchange for a reputation hit among the fans.
I'm sure we'll see 'Red Death' Daniel Garcia fight for what he believes in again soon. After all, he's still the ROH Pure Champion, and in pure matches still showcases his ability. The wrestler inside him is still there somewhere. He's conflicted, but I believe once he makes that choice and turns his back on Jericho, Garcia could look to strip his current mentor of the ROH World Title and restore it to its former glory. If those World and Pure titles were unified, just as his hero Bryan Danielson had previously done, the crowd will take to him as a legitimate superstar and AEW will have struck gold once again.