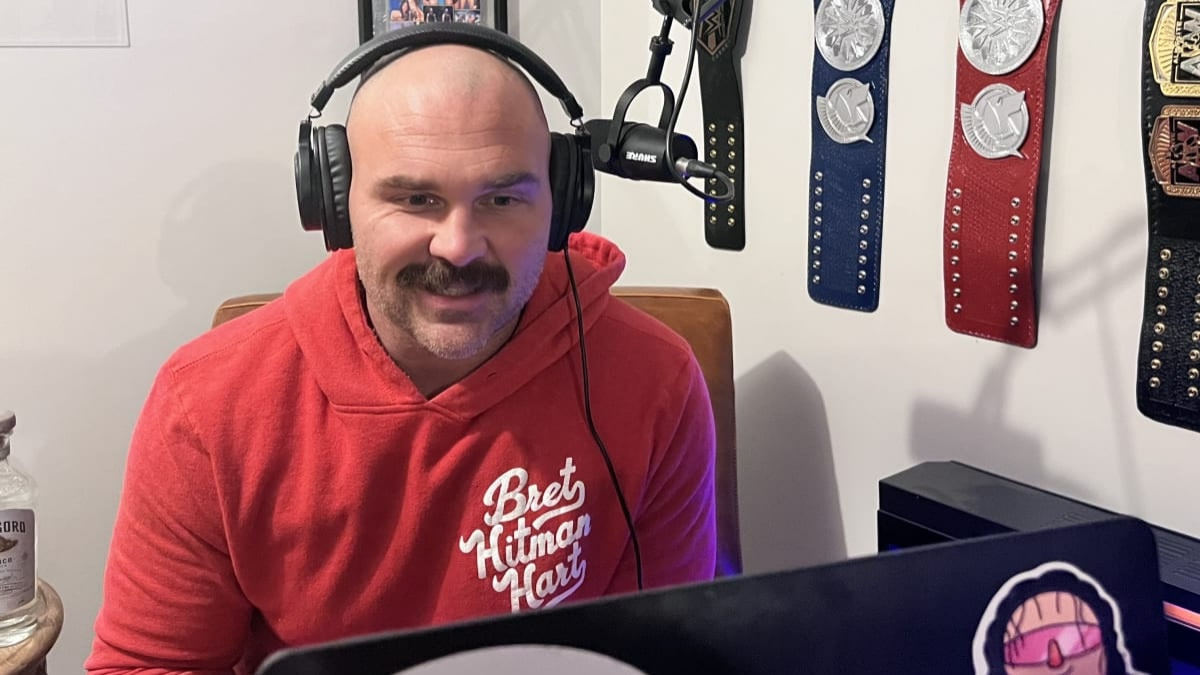 In the summer of last year, Dax Harwood began releasing episodes of his podcast 'FTR with Dax Harwood', in which he gave his thoughts on the current landscape of professional wrestling. The star began his show alongside Matt Koon and they were never shy of giving their honest opinions and what was on their mind, including around topics such as CM Punk's AEW controversies which, with discussions ongoing for a return, could've potentially furthered tension between the two sides.
Now, in the latest instalment of the show called 'ANXIETY', Dax has revealed that the show is coming to end, the current AEW Tag Team Champion talked through his vision for the podcast when it first started and how he feels this hasn't been achieved.
"When we started this podcast, we just wanted to do good for wrestling. I was looking forward to and, I still did, looking forward to bringing my thoughts on psychology, in-ring action, what I thought was good wrestling, my love for Bret Hart, and break down some of the things that we had done in our career and some of our biggest moments. Never in a million years, I knew that we probably would ruffle a few feathers, I know that I can,"

-Dax Harwood
Dax continued by addressing how some of his statements made on the show were misinterpreted and misunderstood by fans online, revealing that he unfortunately received many hateful messages because of this and didn't feel as if he could continue the podcast if it brought that kind of response on him.
"The only thing I should apologise for is how the journalists and the news sites took a section of something I said and made it seem like I was such a bad human being. I want to apologise to not only my fans…I want to apologise to the people who already didn't like me and fans of, for example, the Young Bucks and Kenny Omega, fans of MJF, or anybody else who I may have upset. I want to apologise to them because I never wanted you to hate me so much that you would say some of the things you said to me. Going into this podcast, I never thought that would happen and I hate that it happened.

"Again, I thought I was way more mentally tough than I am but I admit that I'm not and I don't think I can handle some of the things that are said. I also don't know if I want my daughter 10 years from now to read some of the things that are said about me. But, ultimately, we all wanted to do good for wrestling and I don't think that this podcast, as much as we tried, as hard as we tried, I don't think the podcast was reflecting that for whatever reason."

-Dax Harwood.
Harwood has admitted that the podcast severely impacted his mental health as well as having a knock-on effect on other members of the roster and therefore believes that the time is right to bring his podcast to a close.
As always, we'll aim to provide updates on Dax Harwood and his future plans as we hear more.