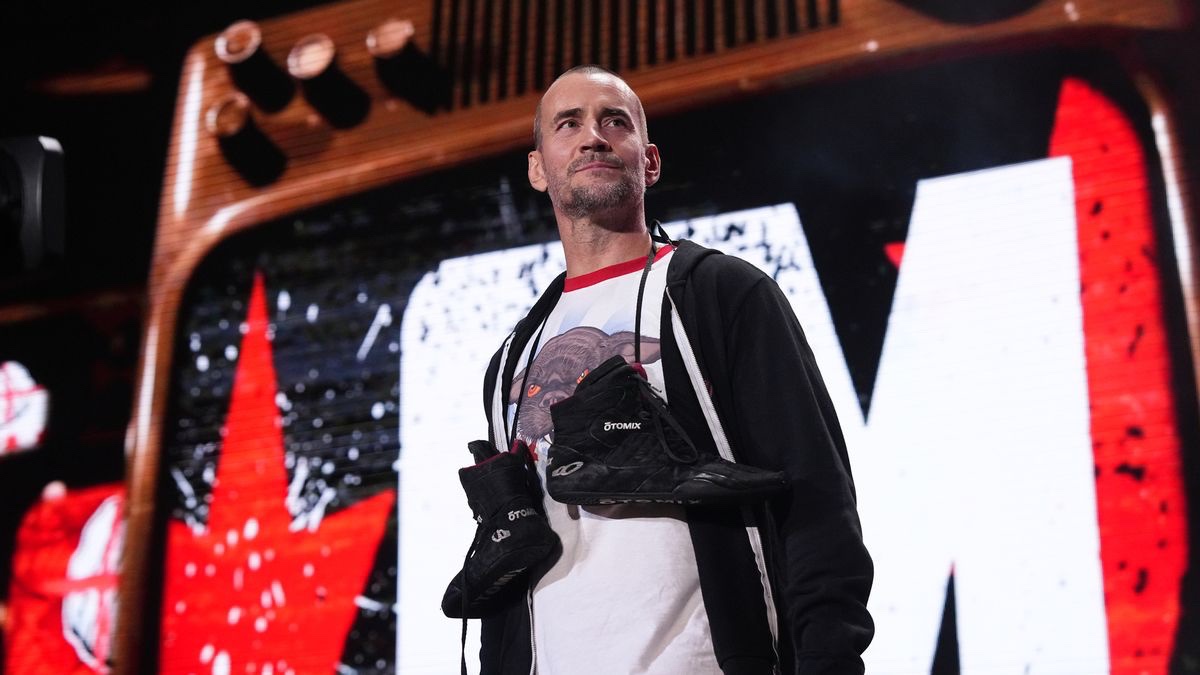 Dave Meltzer recently joined John Pollock & Brandon Thurston to talk on POST Wrestling, and has given an update on some reaction to CM Punk's ESPN interview and his return promo on the debut of AEW Collision this past Saturday.
Last Saturday night saw CM Punk make his AEW return as the company ushered in the debut of their new show 'Collision'. The former two-time AEW World Champion had been away from our screens for over nine months prior to June 17, having been medically unavailable due to torn triceps suffered in his last outing.
Of course, he'd also been absent as Tony Khan dealt with the continuous aftermath of Punk's cutting comments aimed at The Elite and the subsequent altercation between the sides at All Out last year. To this day, the tensions between parties involved rage on and, it's clear that there are still ongoing issues as a result of last September.
When discussing the current dynamic in the AEW locker room with John Pollock and Brandon Thurston of POST Wrestling, he described the current situation as a low point.
"Punk needs to be magnanimous with everyone and I think he will probably try, at least with most. But there's a lot of divisiveness. It's so frustrating to me because I see it so closely and I feel it shouldn't be there, and you know, it's worse now than it's been. It hasn't gotten better, right now its at a pretty bad point again."

-Dave Meltzer
John Pollock then asked if this has been since the CM Punk promo:
"It's the promo on Friday (assumably meant to say Saturday/Collision). Well, the promo and the ESPN story. Yeah.

Nobody was really… it's like okay it's whatever, and then the ESPN story, which you know, it was the talk of the Locker Room on Wednesday which lead to a lot of issues, and then the promo"

-Dave Meltzer
Though, fans may have noticed many outlets suggest that CM Punk's ESPN interview was going to be much more critical and hard-hitting than it turned out, with Meltzer confirming that people were under the impression that it would be worse than it was. He continued by stating that the company have told both sides to keep the tension from getting to the public, with both sides believing the other isn't cooperating with this.
"I am of the impression that people were expecting worse than it turned out to be. But you still have people who are, the people who really like Adam Page, were not happy. And I think there's this feeling of, you know… everyone there is pretty much told to keep this stuff on the inside, and that if it gets out, its not good for the company, and then one side is agreeing to do that and the other side is not. But the thing is that on both sides, they think its the other side so it becomes this really weird thing."

-Dave Meltzer
When Brandon Thurston asked Meltzer which side was which, he pointed out that Punk has been the most publicly vocal about the incident, particularly about Adam Page when it's unlikely that The Elite member would reply in any way:
"Well, you know, one sides more public because Punk's the one who said stuff publicly. But the thing was when it comes to the ESPN story is that there's a lot of people that felt that he shouldn't have gone after Page. Even if privately he believed it, this wasn't the time to do it, and Page is not someone who's gonna answer back so he becomes the bad guy because he can't… I mean, he could but he doesn't want to be… If you notice from day one, Page has never said a word about anything and he's a focal point of the story and the reason is because he feels the best thing is to not say anything. By doing that I think that people have looked at it like "did he really.." whatever. It's become a tough thing and it makes it a tough work environment when one side will go after the other and the other side is not saying anything which has to frustrate them

"As far as the Young Bucks, there was the feeling that he (Punk) went after Page because he's friends with the Young Bucks and he signed a thing where he couldn't go after the Young Bucks."

-Dave Meltzer
Alongside the ESPN interview, Punk also dropped a line in his return promo which referenced 'counterfeit bucks', with many taking this as an overt dig at Matt and Nick Jackson.
As always, we'll aim to provide any further updates regarding the ongoing tension between CM Punk and The Elite as we hear more.
If you use any of the quotes above, please credit the original source with a h/t and link back to WrestlePurists.com for the transcription.