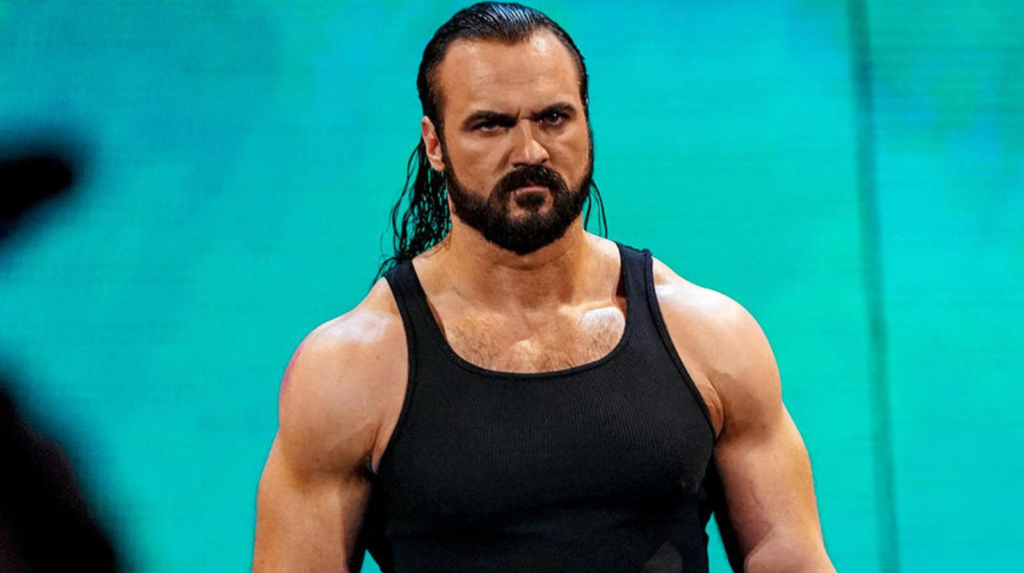 WWE's Drew McIntyre doesn't see a heel turn in his future unless it makes perfect sense for him.
McIntyre is set to face Gunther at August 5's SummerSlam for the WWE Intercontinental Championship, becoming the latest man with the goal of ending Gunther's reign before he can break the record for the longest reign with the title. It will mark the first time the two have faced each other in singles competition.
Speaking with Armon Sadler of the Stay Busy podcast, McIntyre was asked about what he would like to accomplish moving forward in WWE.
"Staying on the path I'm on right now, I want to make sure I get interesting and compelling stories. It's cool coming out and getting the cheers. I always want to be in something interesting and get you emotionally invested as well. There was a period where I wasn't doing that, and thankfully I got back into it when I got with Sheamus and leading into that triple threat. I want to make sure to keep evolving and keep adding layers to that character and doing all the cool things I get to do outside the ring and get that title reign in front of fans, finally. The character itself, I'm willing to go any direction that is interesting. People are calling for a heel turn, but I'm not willing to do that unless it makes perfect sense. We have a lot of equity in Drew McIntyre. I show up at Special Olympics and see the effect WWE and McIntyre has on people and I can understand Cena's perspective of not turning. Of course, he's on a higher level and did so much outside the ring, but I can understand where he was coming from. For the right time and right moment and it was entertaining for the fans, I would be about that. One of my favorite runs was outside the company as a heel. When that dark side comes out, it's pretty dark."

– Drew McIntyre
McIntyre has wrestled as a heel in the past, both in WWE and on the independent circuit, but with the former two-time WWE Champion becoming an ambassador of sorts for the company in the last few years, it may be unrealistic for fans to think he will do so again anytime soon. Fans and critics alike lauded McIntyre's Intercontinental Championship triple threat match with Gunther and Sheamus at WrestleMania 39, with some placing it among the best matches in WWE history. A heel turn may be all but out of the question, but as long as McIntyre continues to be placed in interesting stories and has acclaimed matches, both he and fans will probably remain happy.
H/T to Fightful for the transcription.