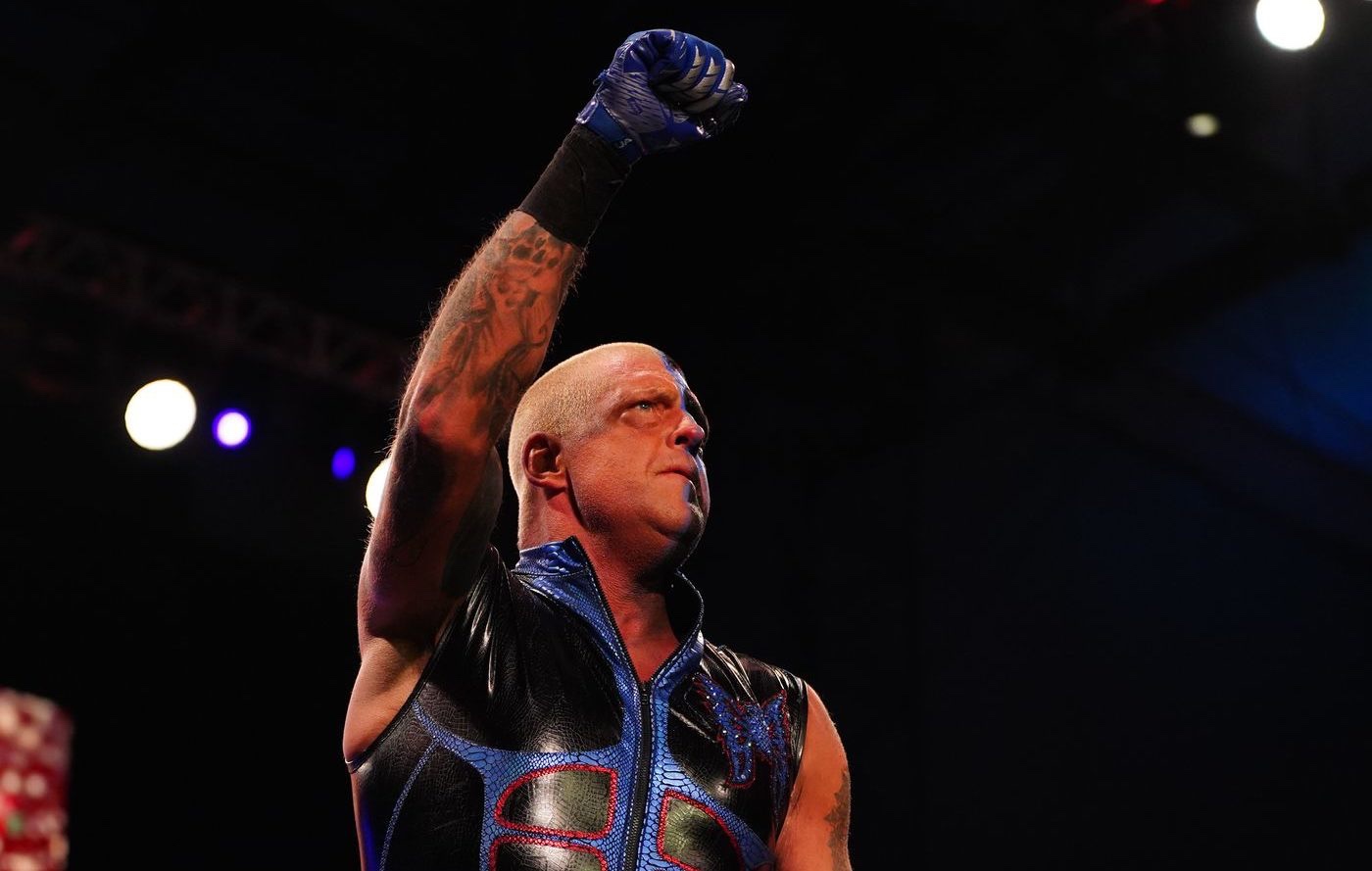 Dustin Rhodes has been in and around the wrestling business for over 35 years. Of course, he's part of one of the most famous wrestling lineages going and certainly has his place in history, but, the star turned 54 this year and has been open about his thoughts of retirement.
Initially, the star stated his intentions to bring his career to a close at the end of this calendar year, though, we know now that that may not be set in stone just yet. In an interview with the Wrestling Perspective Podcast (via Wrestling Inc), Dustin Rhodes has revealed that he's still unsure over his in-ring future due to his love for the business and ability to have a lighter schedule.
"When you are 35 years in the business, and you're working pretty steadily on a television basis for so long, your body takes a toll, and I've had a lot of surgeries. My knees are getting bad, and it may be me saying 'maybe enough's enough.' But to answer you honestly? I don't know. Could I sign another contract at the end of this term here with Tony and go on with less matches, few and far between, some special, special things that come along down the pike? Yes. Could I do it 365 days anymore? No, I couldn't. But we don't do that anymore, so it's changed dramatically over the years. It's not like the olden days in the WWF, where we're on the road 60 days in a row, then you're home for three and you're back out for 30. It was a crazy time schedule back then, and there's a lot more time home now. I still love the business, so it hasn't left me yet, so I can't really say 'Hey man, this might be it.'"

-Dustin Rhodes
It appears that the future of Dustin Rhodes isn't quite decided yet, with the star still making intermittent appearances on AEW TV. He was most recently seen teaming up with Keith Lee in a short-lived tag team.
As always, we'll aim to provide any updates on the in-ring future of Dustin Rhodes as we hear more.