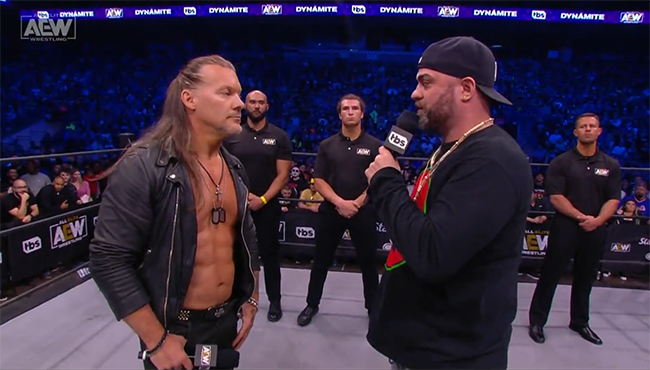 AEW star Eddie Kingston has made no secrets about his disdain for Chris Jericho throughout 2022, with the pair being on opposite sides of the latest installment of Blood and Guts, as well as doing battle inside a bloody and brutal Barbed Wire Everywhere match.
Speaking to Under The Ring, Kingston discussed his feud with the leader of the Jericho Appreciation Society, and noted that he hated being in with the former AEW World Champion.
"Oh I hated them all, I hated every single one of them. I don't like any of my work plus I don't like Chris [Jericho]. Being in the ring with him was a headache, it was seven months of a headache but I'm proud that it's over, for now. Knowing Chris, [he'll] probably do something to get me mad and we'll probably get back in there. Did I learn a lot? Yeah, I learned what it was to be a snake backstage like Chris. I learned to avoid people like Chris and his group, so I did learn from it but it was seven months of my life that I can't have back so thanks a lot Chris."

-Eddie Kingston
As much as Kingston may hate it, we certainly don't think we've seen the last of Jericho and the Mad King doing battle in AEW. Jericho currently finds himself occupied with the issue of Daniel Garcia's loyal, but it surely won't take long for the two rivals to find themselves in the ring with eachother once again.
H/T to Fightful for the transcription.