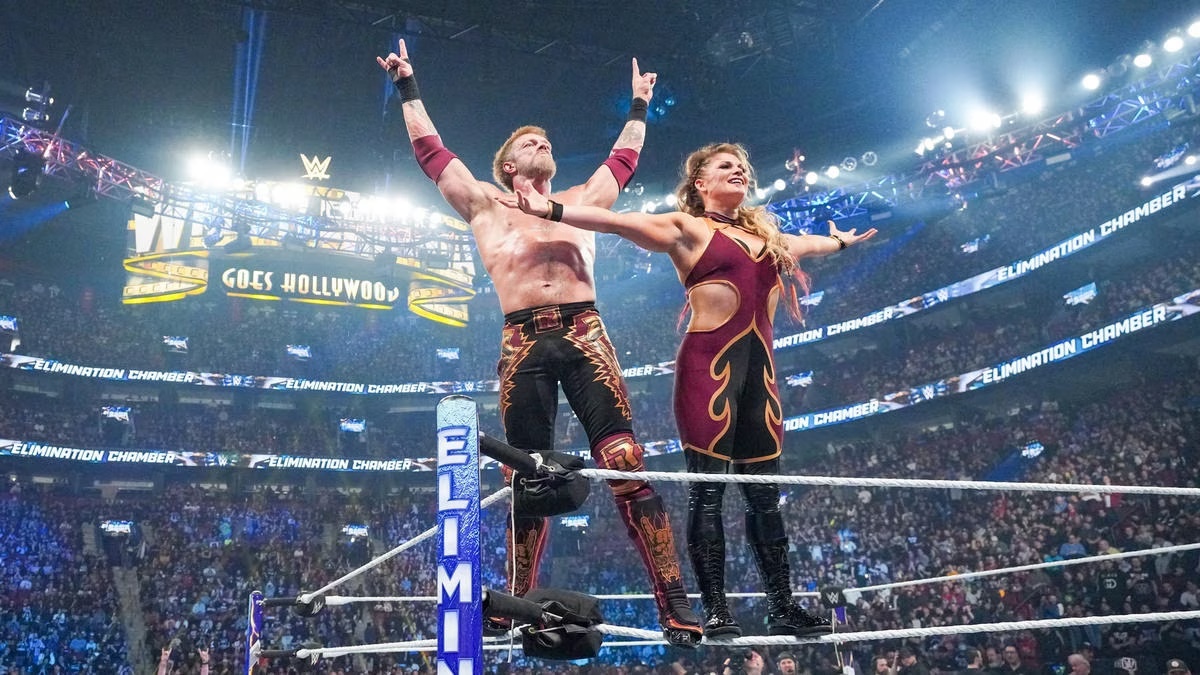 Edge still has hopes of retiring in Canada.
Edge stated in a post-match promo after a match on a WWE Raw in August that he would prefer to have his final match in Toronto when WWE returns in 2023.
Edge and Beth Phoenix defeated Finn Balor and Rhea Ripley on Saturday night at WWE Elimination Chamber in Montreal. After the show, Edge was questioned about his feelings on his remarks six months later and whether he would like to continue his in-ring career during the post-show press conference:
"I try not to make any firm decisions, but here's what I can say about tonight. For nine years I was retired. I come back and I get to team with my wife, who I married while I was retired and had two beautiful little girls with. The fact that we get to do this at all, I never thought this would happen. We're out there, and if it looks like we're having, it's because we are, we're having a blast. I get to stand shoulder to shoulder with this woman. We get to hit a shatter machine, which we have never even attempted before, and pulled off. She hasn't wrestled a match in a year and one month. Hops in there tonight in that kind of pressure cooker against two talents like that, and man, I'm just static. I'm not really thinking about what I'm having for breakfast tomorrow, let alone what I'm going to do five, six, seven, eight months from now. I will say, I would like it to be in Canada,"

– Edge
Who Edges potential final opponent would be still remains to seen and is something many fans like to fantasy book. During the same press conference, Edge responded to U.S Champion, Austin Theory's Open Challenge set for Monday Night RAW.
H/T Fightful for the transcription