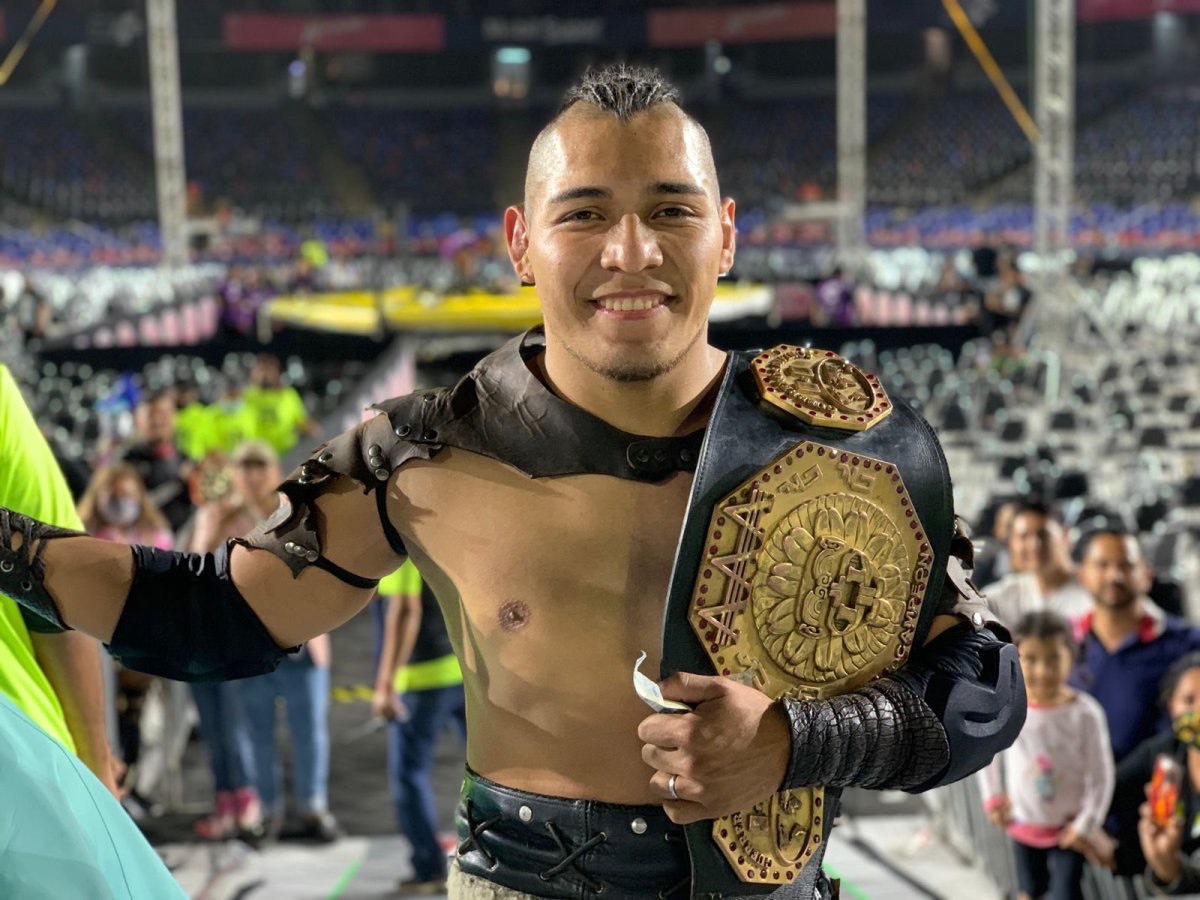 It seems like El Hijo del Vikingo on AEW TV is becoming more of a "when" situation rather than a "what if".
El Hijo del Vikingo is the current AAA Mega Champion who has gained increasing popularity, especially amongst the more hardcore fans over the past few years. He is best known for his creative, athletic style that is truly unique and immensely impressive.
Many fans of AEW have wanted to get at least an appearance or match of his on AEW, with people in AEW also said to be fans. It was even reported last May that AEW EVP's the Young Bucks were "very interested" in bringing Vikingo to AEW, but at that time he did not have a U.S Visa. Since then, Vikingo has clearly been able to sort some sort of Visa out as he has started to work in the U.S. This of course opens up the opportunity to see him on AEW TV now.
In an update from Dave Meltzer in the Wrestling Observer Newsletter, El Hijo del Vikingo would have actually been on Dynamite last week if it wasn't for already being booked on that date.
"The feeling is Vikingo will probably appear in AEW at some point because he would have been on that show if he didn't have a prior booking so it's basically just finding a date AEW wants to use him ahead of time."

– Dave Meltzer
Hopefully AEW fans get to see El Hijo del Vikingo at some point this year as it now seems more possible than ever and AEW are still clearly very interested on at least having him on a show