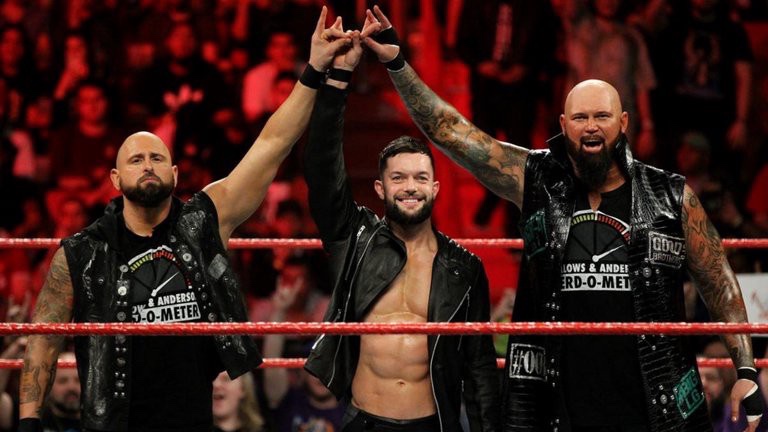 Finn Balor seems to be of the belief that his former stablemates, The Good Brothers (Anderson and Gallows), will eventually find their way back to WWE.
After leaving New Japan Pro Wrestling in 2016, the pair signed with WWE in a run that saw them win the WWE Raw Tag Team Championships and the WWE Tag Team World Cup. This was until they were among the talent released by the company in 2020.
Since then, the two have had a prominent run in IMPACT Wrestling where they won the Tag Team Championships and have also been featured on AEW and NJPW. However, their imminent future seems to be up in the air.
Speaking to Alex McCarthy from Inside The Ropes, Finn Balor was asked about the pair's impending free agency and his discussions with Anderson, to which he replied: "talking to Karl every day." Finn was then asked up front if he's trying to get the two back in the company.
"Listen, I'm sure the opportunity for those guys to return to WWE will happen. They have all the talent in the world. They've proven themselves all over the world, in every promotion, at every level, and they can do it. So I'm sure once the time is right, they'll be back."

Finn Balor
Only time will tell what's next for The Good Brothers, but Balor seems confident that at some point down the line they will be back in WWE.
H/T to Fightful for the transcriptions.