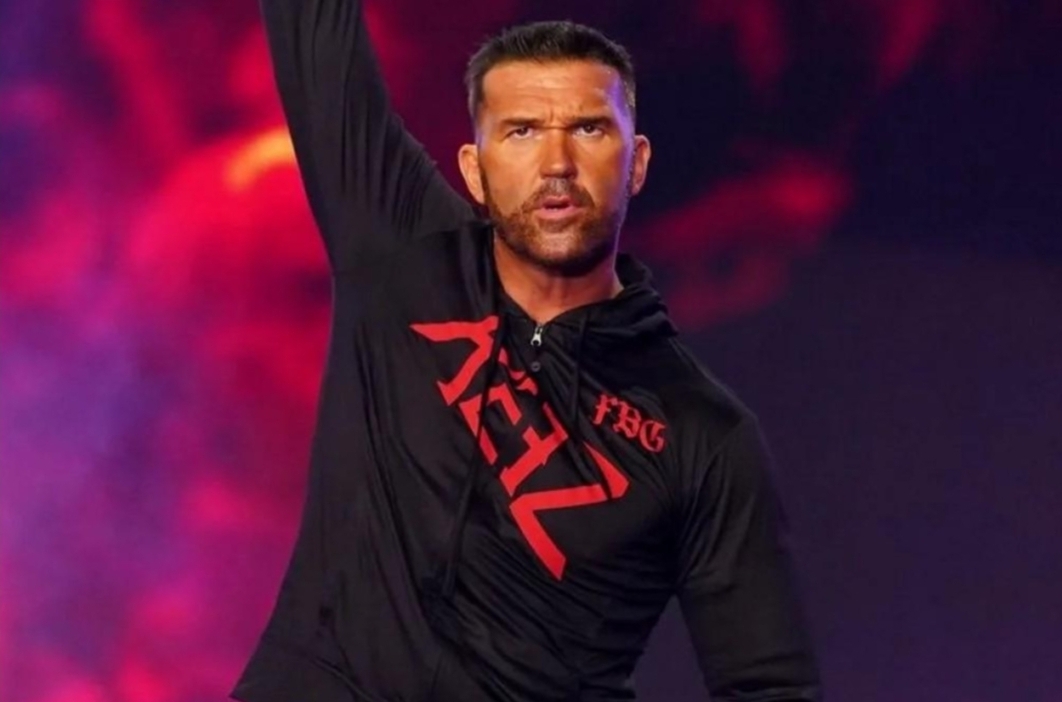 On the 13th of January, IMPACT presented their annual Hard To Kill PPV, during which Frankie Kazarian announced that he had signed a long-term contract with the company. Kazarian had been making frequent appearances for IMPACT whilst still under contract with AEW due to the two companies having a working relationship, however, it has now been confirmed that his time with AEW has come to an end and thus Kazarian has chosen to rejoin the company he is perhaps most associated with.
Speaking to Mike Johnson of PWInsider about his recent announcement, Kazarian revealed that he still had two years left on his AEW deal prior to his departure and that the company had attempted to negotiate his deal rolling over, although ultimately they allowed him to leave on his own terms.
"I still had two years left on my contract, two years to get rolled over. AEW management contacted me in early December, which was only a few weeks after [Josh Alexander] match. They contacted me 30 days out, which is what they're supposed to do, and had talked about rolling me over and wanted to get the process going. I basically said, 'thanks but no thanks.' I voiced concerns and frustrations and goals and aspirations and had a really good talk with management and left it there. I was still going to TVs and the last television I was at was in San Antonio. I sat down with Megha (Parekh), head legal of AEW, and had a long in-person conversation. I basically gave her the list of reasons why I wanted to move on and bet on myself, and now was the time to do it. I've always done business the right way and been amicable about it. I wanted to get out before any feelings of resentment or bitterness. That message was relayed and they wanted to do right by me, which I respect the hell out of. As of January 1 this year, I was a free agent,"

-Frankie Kazarian
Kazarian has previously revealed that the decision to join IMPACT was made roughly 48 hours before the Hard To Kill PPV, however they weren't the only company interested in acquiring his services, as the former AEW World Tag Team Champion noted that he did have conversations with WWE before deciding that IMPACT was the right choice for him in this stage of his career.
"In the spirit of transparency, I had great talks with the people at WWE. Those talks could not have been better, positive, more professional. I have nothing but great things to say about everybody in that organization, especially the people I spoke to and texted with. Ultimately, this was the best fit for me at this stage of my career and this point in my life. I have a great relationship with Scott D'Amore, I have history there, a lot of my legacy is there. At this stage, I was the best fit for IMPACT and IMPACT was the best fit for me,"

-Frankie Kazarian
Following this, Kazarian stated that he loves the locker room and is confident that the company's management and creative is in a good place. He also noted that he's never been more motivated than he is currently, and thus it'll be interesting to see what IMPACT has in store for him on this run.
Kazarian has spent the majority of his career in IMPACT, first joining the promotion in 2003 where he actively competed until 2014 before joining ROH. He then later joined AEW in 2019, with his last match with the company coming on the December 26th episode of Dark: Elevation where he lost to Konosuke Takeshita.
H/T to Fightful for the transcription.