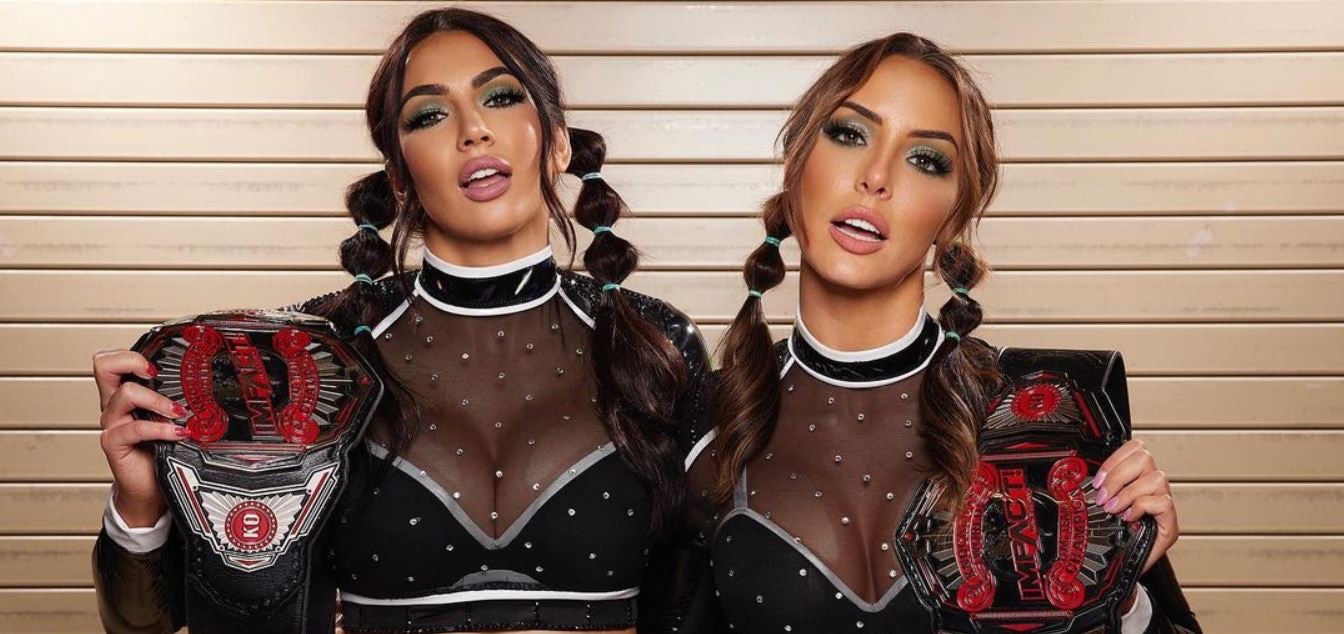 It looks like we will not be seeing the IInspiration, formerly known as the IIconics partaking in any in-ring action in the near future.
The IInspiration/IIconics, made up of Cassie Lee & Jessica McKay gained a level of success in WWE, including winning the womens tag team titles at Wrestlemania. Unfortunately the team was split up and eventually released in April 2021.
However, luckily for fans of theirs, they were abel to quickly find themselves a new wrestling home when they signed with Impact Wrestling in October of 2021. The tag team, now going by the IInspiration were able to capture the Knockout Tag Team titles too, meaning they were the first female tag team to ever win tag titles in both WWE & Impact.
The IInspiration dropped the Knockouts tag titles to Madison Rayne & Tenille Dashwood at the Impact Sacrifice PPV in March of this year, and failed to recapture them at last weeks Rebellion PPV.
Both Cassie Lee & Jessica McKay have now taken to twitter to announce that they both will be stepping away from in-ring action indefinitely: