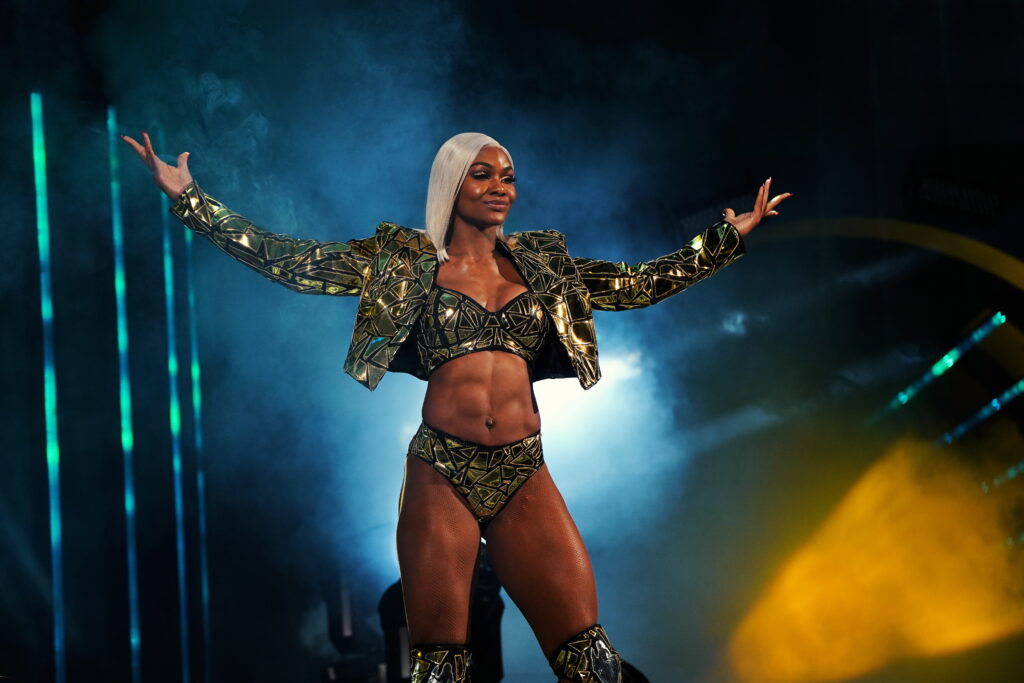 Since making her AEW debut on Novermber 11th, 2020, Jade Cargill has shown the wrestling world that her star power is undeniable, and it is this very 'it' factor that AEW President Tony Khan believes draws audiences to her. The current TBS Champion made her in-ring debut alongside Shaquille O'Neal, and also recently walked Lorenzo Hunt to the ring ahead of his fight at BKFC 30, so it's fair to say that she's used to performing alongside fellow superstars.
It now appears as though Cargill is eyeing up yet another opportunity for crossover appeal, as she recently revealed during an interview with DJ Whoo Kid at AEW Grand Slam that Cardi B is huge inspiration to her, and thus she'd love for her to appear for AEW in the future.
"Man, listen. If she popped out — I listen to her songs to get pumped up. It's between [artists] like Doja Cat, Cardi B, I listen to songs that get me pumped up because I'm that bitch, right? so I need to listen to music that's going to make me feel empowered and like I'm just going to go out there and kick ass and their own everything I touch. Her music does that. I think she retweeted Trina and I was just like — I know they're not talking about me, but you've at least seen me and I know that she's a wrestling fan. So, if Cardi B wants to pop up on my show, on That Bitch Show, TBS, Wednesdays at 8, I would love that."

-Jade Cargill
Jade additionally stated that she'd even let Cardi B hold her TBS Championship, a privilege not afforded to most, and thus its fair to say that Cargill thinks very highly of the rapper.
Cardi B in the past has made no secret of her love for pro-wrestling, going on the record to state that Eddie Guerrero was a personal favourite of her growing up, and therefore it may not be entirely out of the question for her to appear on AEW TV one day in the future.