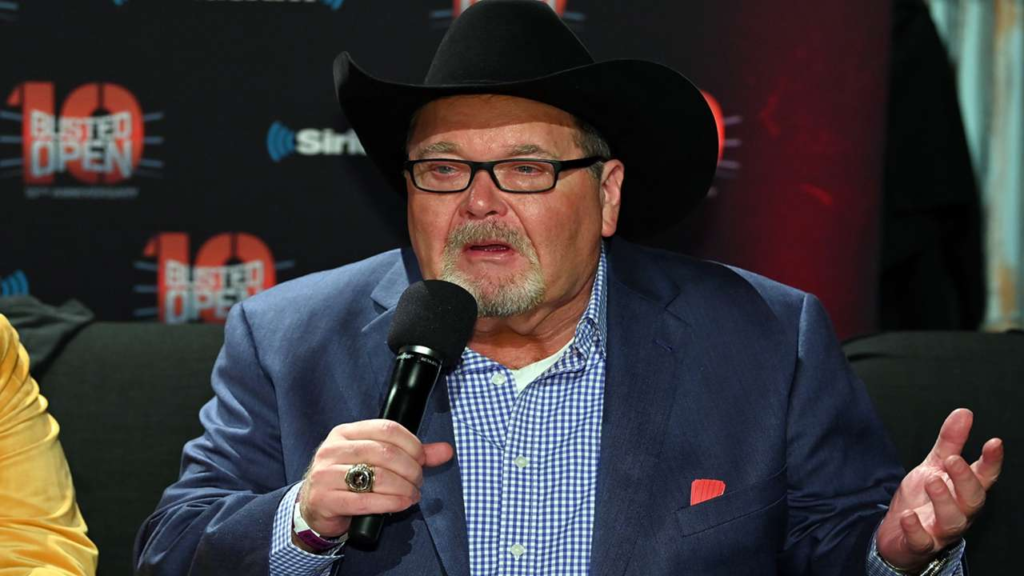 Jim Ross is ready to be back at work, but is still unsure of when that will be possible.
The legendary commentator has been off the road since suffering a fall shortly before the first episode of AEW Collision. He called the main event of the show, but has taken time off to prioritize his health. On his Grilling JR podcast, Ross noted that there are other health-related issues which are preventing him from making his return to AEW. Specifically, the long-term effects from his battle with skin cancer and concern from doctors about the possibility of infection if he were to travel again.
"I had a rough week on my leg. I'm not changing doctors, I'm just adding to doctors. I went to one doctor and he said, 'I have to get you to a specialist that can give you an antibiotic shot.' 'Why can't you do it?' 'That's not what I do.' They recommend me to this guy. It's been a challenging week. I think we've made some improvements. We have a good game plan, I just need a break. I need a break in the action and move on. It will happen. I have good doctors, good care. If I don't get the results that we're looking for, I'll go to the Mayo clinic and start over and see where it takes us. I'm okay, it's going to be alright. It's just frustrating as heck to have to deal with this every day,"

-Jim Ross
Ross first revealed his skin cancer diagnosis in October 2021. He underwent radiation treatment and was eventually declared cancer-free that December, but he has been dealing with the effects of the treatment ever since. He also detailed issues he's been having with his sciatic nerve and the stress from all he's experienced recently.
"My sciatic, I didn't realize how crippling that is. It's been driving me crazy. It was three days where I had a hard time even walking to the bathroom. It's not been good the last week or two, but I see improvement, I see the direction, and I have hope that it's going to be fine. That's where we are. It's just one of those deals. I don't have any timetable on returning to work. I have to get better. I can't start traveling again. They're worried about infection and being on an airplane or at an airport with an open wound is not ideal. It will work out. I'm positive, I'm optimistic. I want to get back at the booth doing something. I don't know if I'm going back on Collision. My debut on Collision was not very auspicious because of my voice, which I still don't get. It's interesting, the doctor said it might be stress induced. I said, 'that's a weird analogy.' Stress being because of my illness. I have a lot to be thankful for and it's all going to be good. I just have to make it good."

-Jim Ross
Despite those health issues, Ross is hopeful that he'll be back in AEW for All In next month.
"I really want to make Wembley but right now, that's what it is, I don't know if I can but boy, I hope so. I don't want to say I have a target date, but you gotta have some kind of goal, so Wembley is my goal."

-Jim Ross
Of course, we wish Jim Ross the absolute best in his continued recovery and hope to see him in full health soon.