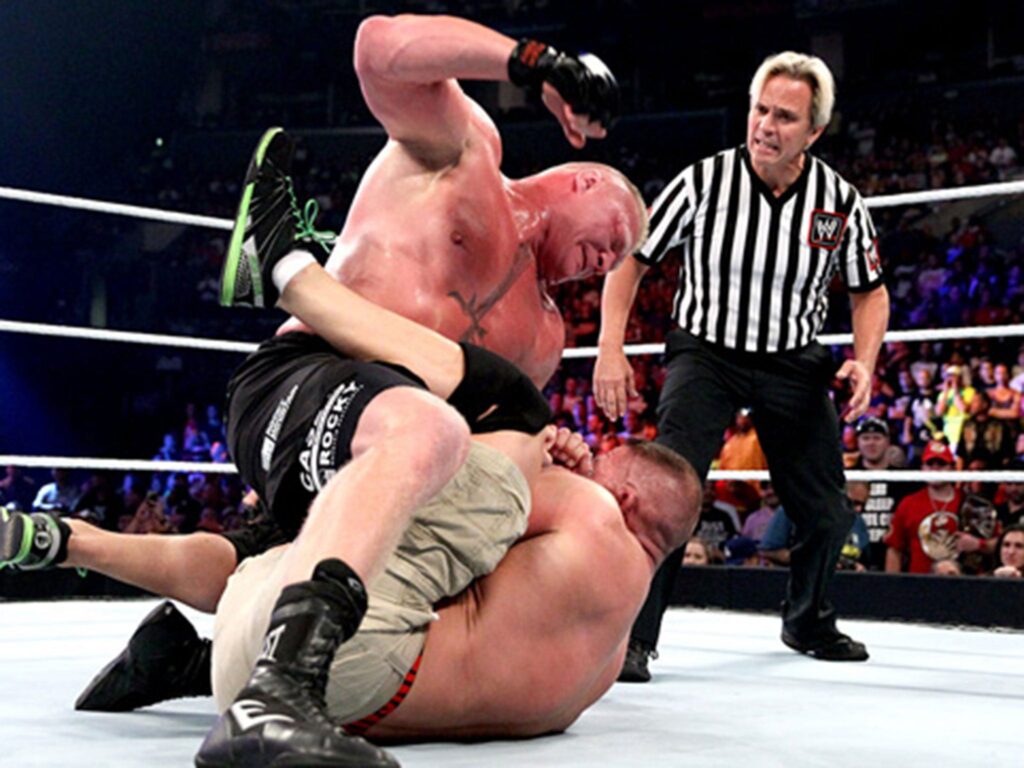 The former multi-time WWE Champion has high praise for one of his greatest adversaries.
Since his making his return to WWE in 2012 following a seven-year absence that included reigns as both the IWGP & UFC Heavyweight Champion, Brock Lesnar has only continued to build upon his legacy, having captured the company's top titles on a number of occasions, headline countless premium live events, and even ending The Undertaker's WrestleMania streak.
The man Lesnar initially attacked during said 2012 return, John Cena, recently broke down some of the biggest matches in his career during a video for WWE's YouTube channel, during which Cena praised Lesnar as a giving and gracious performer, and revealed that he feels as though he's underrated despite being in the conversation for the greatest stars of all time.
"Brock is one of a kind, he truly is. I love watching him. I always tell you that I watch the people. It's really difficult to ignore Brock. You're in a fight for your life, but he's also the most giving, gracious performer. He gives it all, and there's no way for you to question his legitimacy. There's a ringside sign that says "legitimacy has returned.' That says it all when it comes to him. I love Brock. We a performer, he's extremely underrated, even though he's in that conversation of the greatest of all time. I love him as a human being. He is wholeheartedly himself, and he shoots you straight. At least you know where you stand with him at all times, and I really admire that about him. He's been wonderful to me over the years. Another person that we kind of matriculated together, and we both have our different paths to success, and we're both rooting for each other constantly."

-John Cena
Cena is set to face Solo Sikoa at this weekend's Crown Jewel PLE in Riyadh, Saudi Arabia, whilst Lesnar is reportedly set to be absent from WWE until 2024's Royal Rumble show, with his last being his trilogy-ender at SummerSlam with Cody Rhodes.
As always, we'll aim to provide any further updates on Brock Lesnar as soon as we hear more.
H/T to Fightful for the transcription.