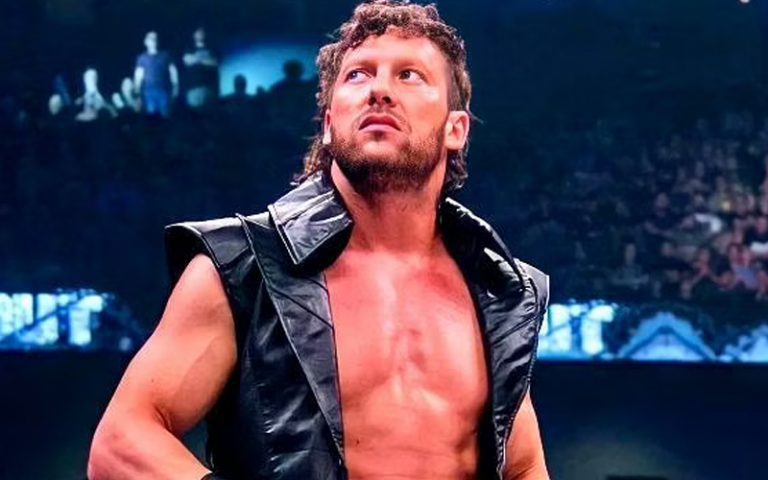 Tonight at the United Center in Chicago, Illinois, AEW and New Japan Pro Wrestling come together to present their first ever joint pay-per view event, Forbidden Door, with a number of dream matches and never before seen tag-teams all set to finally become a reality.
The card, however, has been plagued by a number of unfortunate injuries and illness resulting in a number of top stars having to be pulled from their planned bouts, including CM Punk, Bryan Danielson, Tomohiro Ishii, and Hiromu Takahashi.
Bryan Danielson confirmed on this Wednesday's Dynamite that he was scheduled to compete against Suzuki Gun's Zack Sabre Jr before being sidelined with an injury, although he then revealed that a new member of the Blackpool Combat Club would be filling for him.
Another notable absentee is the former IWGP Heavyweight Championship and AEW World Champion Kenny Omega. Speaking to Sports Illustrated, Omega shot down rumours of a potential return as ZSJ's opponent, although he did promise fans that Danielson's choice of replacement is certainly one to be excited about.
"I can safely say there is zero chance it will be me, but the replacement is going to leave people very happy. I can't see people being disappointed by this legitimately handpicked replacement by Bryan Danielson."

-Kenny Omega
Omega has been away from AEW television since November of last year, where he dropped the AEW World Championship to Hangman Adam Page, with a wide assortment of injuries, including serious issues with his knees, shoulder, and stomach all preventing him from being at tonight's show.
The Cleaner then touched upon his recovery thus far, noting that this extended period of absence was necessary for him to be able to continue wrestling long-term.
"So far, five procedures have taken place to attempt to make me a better, healthier athlete. These are injuries that have compiled over years. They're ones I can't neglect, and I've needed this time to start to heal. That's what I've been doing during this time off—I'm trying to buy time back onto my wrestling clock. I would like to have a longer career, so I've looked at this time after losing the belt as an opportunity to start to fix what's hurting me."

-Kenny Omega
Omega then confirmed that whilst the primary injury concerns he has are with his knees and shoulder, he also noted that he's had to deal with a hernia in both his neck and stomach, revealing that it became "mentally exhausting" to pretend the injuries weren't there.
During AEW's inaugural Owen Hart Foundation Tournament, Omega briefly returned to the company in a backstage capacity, producing some of the bouts for the tournament. Whilst the 38-year old Omega enjoyed the experience, he also acknowledged that his return halted his recovery somewhat.
"It was a little too much, too soon for me because I was missing so much of my rehab. It was cool to be backstage two or three times, but I really need this time at home."

-Kenny Omega
During his absence from the ring, the bulk of Omega's executive responsibilities have centered around the launch of AEW's new Fight Forever video game. Omega makes no secrets regarding his passion for video games, and as the title's creative director, he is aiming to produce a first console outing for the company that will live fondly in the memory of those who play it.
"The game has to be fun. I also want the game to have its own feel. A match with Kenny Omega should feel like a Kenny Omega match. The same with Darby Allin or Nyla Rose. There can be universal counters, but the characters need their unique signature moves. So you're not going to see Sting do a springboard top rope frankensteiner. Sting will feel like Sting. My hope is that whoever you like, you'll get to enjoy playing like them in the game. There is also some real cool stuff with the game modes. There will be a couple surprises, too. The plan is to show new material as soon as possible. We're getting very close."

-Kenny Omega
Alongside showing off the current crop of AEW talent with their first console release, Omega is also hoping that Fight Forever is able to aptly pay tribute to the intrigue that existed when the company was first created. As a part of this notion, former EVP and founding member of AEW Cody Rhodes is set to feature as a playable character, despite signing with WWE earlier this year.
"This may come as a surprise to people, but Cody is still in the game. I was very passionate about making sure his legacy and position within the company were preserved. We've built this game from the ground up, starting everything from scratch. That's why I thought this game could coincide with the birth of this company. You get to experience AEW from the beginning, from day one. The game is going to reflect a lot of that, even though our locker room is ever-changing."

-Kenny Omega
Omega then circled back to tonight's Forbidden Door show, and although he unfortunately is unable to be apart of the card itself, he is looking forward to seeing how NJPW's top stars are received by the AEW faithful,
"It's been a while since myself and the Young Bucks left New Japan, and the hierarchy in the company has shifted. I've really liked seeing the landscape in New Japan develop to where it is now. It's interesting to see who's assumed more responsibility or who hasn't taken time off and is still helping carry the company. This is a card I couldn't have predicted, but it's cool that it includes a lot of people I always imagined would be on it. I am very disappointed I can't be there, even just to see my old friends, but I'm really excited to watch."

-Kenny Omega
Tonight's show is set to serve as symbol of AEW and NJPW's working relationship, and with AEW also having links to AAA, DDT, and TJPW, Omega feels as though his vision of what AEW could be when it first formed is finally coming to fruition, with a host of dream matches presenting themselves as possibilities for the future.
Since departing New Japan Pro Wrestling in early 2019, Omega has seen the hierarchy of power within his former promotion shift drastically, with stars such as Jay White and Will Ospreay establishing themselves as main event players. Omega commented on the importance of both to the company, with the AEW star not holding back with his critique.
"Perhaps this is throwing a bit of shade, but when comparing the two, it's Jay that evolved into the box office guy New Japan needed. He might not have that same flash, but he has the substance. You always want to know more about him psychologically and watch what he's going to do next. Will Ospreay's matches are more of a spectacle. He'll do whatever the current-day definition is of a five-star match. So Will is what the new five-star match is these days, and Jay is the star that New Japan needed. It's cool to see them both in high-profile matches at Forbidden Door."

-Kenny Omega
Closing, Omega noted that whilst his multitude of injury issues are set to prevent him from being a part of tonight's spectacle, the potential for him to mix it up with some of NJPW's best upon his eventual return is certainly there.
"There is still a lot left I want to accomplish. My body has been responding more harmoniously, and that's putting me in a position to be better than I was before."

-Kenny Omega
We look forward to seeing Omega mix it the stars of New Japan once again when the time is right, and as always we wish him the best in his recovery.