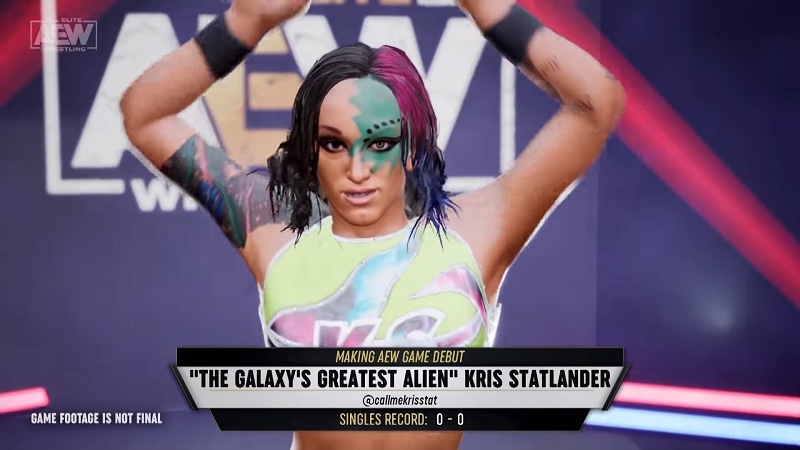 AEW fans will be aware that the company are planning to release a console game soon. It's release date is scheduled in for some point this year and is being made by Yukes. It's the third edition of an All Elite Wrestling game alongside two others for mobile.
Former AEW World Champion Kenny Omega has had a sidelining injury from the ring and was last seen at Full Gear 2021. In the meantime, he's stayed active as a developer for the game. In an interview with Sean Ross Sapp, Omega states that the production team is working on the game at an impressive pace but admits that development has not been easy, with it being hard to picture what the game would look like at certain points.
It was really challenging because I wasn't sure what I could do or what I would be able to do, or even from a creative design standpoint, do the way I communicate my ideas… are they going to be understood? Is it going to be too off-the-wall, are my ideas too broad, are they too grandiose for the budget that we have? These are things I never knew going into this project and now that we're sort of…

It's now to the point that we've talked about what we can do, and what we have time for, what we have a budget for, what's doable, and now it's almost time for me to find something else within this project to do because the creative process is almost complete where we know how the game, how the matches will flow, we know some of the systems, we know how the reaction type stuff… it's now in the process of kind of being tuned and then finely tuned from there.

Still a lot of stuff to implement but our guys now at Yukes are working at a blistering pace – it's incredible the amount they're doing within a 24-hour period now. It just seems like out of nowhere a light switch went off and they went into hyper mode. They're working real fast right now.

It's really cool to see some of the stuff that we were worried might get left on the cutting room floor is now getting implemented, so it was a challenge to attempt to make a brand new wrestling game from the ground up during the Covid era – was very challenging and it got to the point where it seemed bleak like maybe we would never release this thing, but we kind of got past that.

We hopefully can be on schedule to make sure that we get this game out by this year hopefully, fingers crossed."

-Kenny Omega
Excitement for the game is high with fans of AEW wondering what their first ever console game will have in store. Hopefully we won't have to wait too much longer to find out especially with Omega highlighting how quickly the game is now coming along.
H/T to WrestleTalk for the transcription