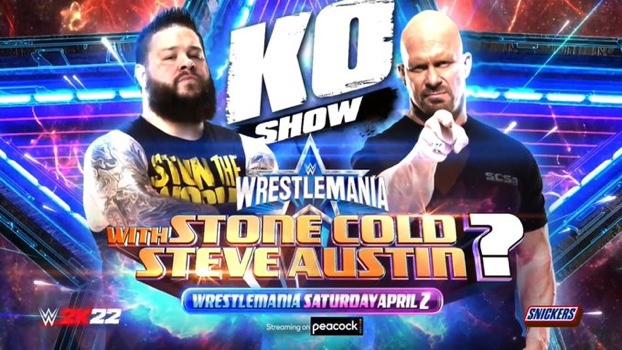 It seems that we may now know how Stone Cold Steve Austin will be appearing at WrestleMania 38 in Dalas, Texas.
It had been rumoured for some time that Stone Cold would be making an in-ring return at Wrestlemania, with Kevin Owens fuelling this fire by constantly taking shots at Texas.
Tonight on RAW, Kevin Owens after losing his match earlier in the night for the RAW tag team titles with Seth Rollins looked distraught and said he would have an announcement later in the show.
Kevin Owens' announcement was the last segment of the show, and during it Kevin Owens invited Stone Cold Steve Austin on to a special Wrestlemania KO Show.
The offer is now on the table, and we will have to wait and see if Austin accepts Kevin Owens' offer.