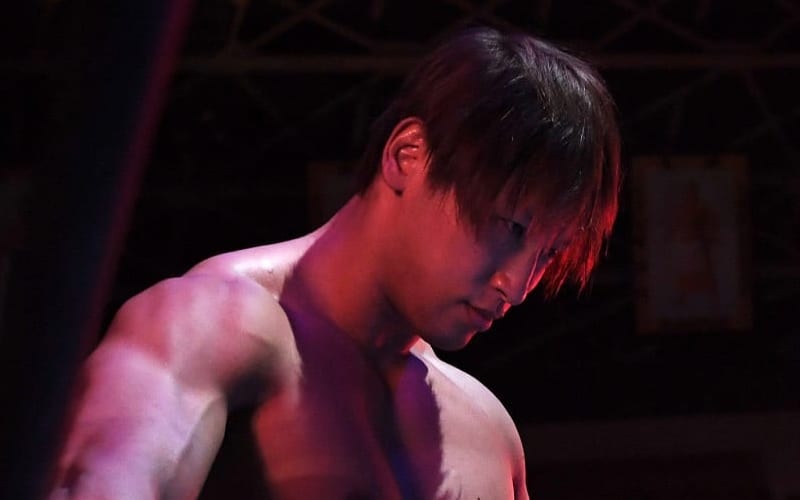 Top NJPW star Kota Ibushi recently made waves online amongst wrestling fans, as he began airing his frustrations with the company via his Twitter account, with the first tweet coming on the 10th of May.
Ibushi's tweets were seemingly directed towards Kikuchi, Taichi, and TAKA, with the former IWGP World Heavyweight Champion labelling them the "cheaters gang" due to their backstage antics, as well as their past relationship issues.
Ibushi also took aim at New Japan management, with one shocking tweet alleging the involvement of the Yakuza in some capacity. For those unfamiliar, the Yakuza are organised crime syndicates, akin to the mafia, and thus should these claims turn out to be true it could spell big trouble for NJPW.
The Wrestling Observer Newsletter has now provided an update on this situation, with Ibushi's namedropping of the Yakuza having a damaging effect on NJPW's parent company Bushiroad's stock price.
"Nothing major has changed on the Kota Ibushi front. The only major stuff is that there is belief that Ibushi's statements and bringing up the Yakuza has hurt the stock price of Bushiroad, so that has become a serious company issue. Because Ibushi went after Takami Ohbari, the President of New Japan, this may take Bushiroad President Takaani Kidani to intervene."

-WON
An update was also provided regarding Ibushi himself, with the Observer stating that sources close to Ibushi believe he is awaiting his release from New Japan.
"Another wrestler very close to the situation who knows Ibushi said that he is just waiting to be released and isn't going to say any more right now. But he said Ibushi has a lot more he could say, but doesn't want to hurt the wrestling industry in Japan by doing so. There is a basic feeling in New Japan that the wrestlers care about the other wrestlers and people like Gedo in management do, and the doctors there very much do, but a lot of management treats them like pieces of meat. They believe they don't care about the wrestlers themselves and that leads to problems."
Kota Ibushi is undoubtably one of New Japan Pro Wrestling's biggest stars, although as it stands it is difficult to imagine him back in a New Japan ring any time soon unless there are significant backstage changes.
As always, as soon a we hear more regarding this situation we will let you know.