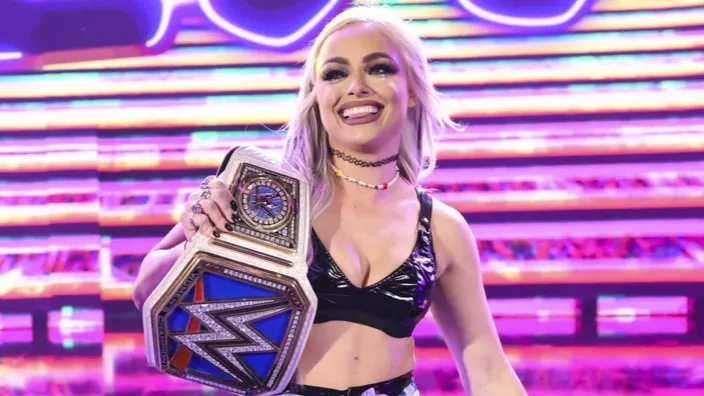 TJ Wilson (FKA Tyson Kidd) unfortunately had to retire from in-ring competition in June 2015 following a spinal cord injury, but has since found his calling as a backstage producer for WWE, where he has garnered considerable praise for his handling of the company's women's division.
WWE Smackdown Women's Champion Liv Morgan recently appeared on the Under The Ring Podcast, where she praised Wilson for his contributions, highlighting how instrumental he's been for the division since entering the producer role in 2017.
"First of all, T.J. [Wilson], he is such the backbone of the women's division. As soon as we all figure out, you know, who we're wrestling against, we're always like, 'Do we have T.J.?' He's a genius and he cares about women's wrestling and he cares about the product and he really knows everyone's strengths so he's a genius and Nattie is, you know, the best there is, the best there was, the best there is ever gonna be. They've both been so gracious to me and opening their ring to me to let me train along with them and to whomever. It's open to anyone that wants to go, but it's just helped me kind of perfect. I know there's no such thing as 'perfect' but fine-tune my work and my craft as much as I possibly can. We train there for perfection and so, you know, when you're training, you just get better and so I'm grateful the fans have been able to see that and that they give me that opportunity."

-Liv Morgan
Morgan finally achieved her dream of capturing a top women's title in WWE at the recent Money in the Bank premium live event, following eight long years of working towards getting herself to that main event level. Morgan had a chance to reflect on her time spent in NXT, noting how important it was for her development.
"Yeah, I mean I learned so much [in NXT]. I was 20 years old, I was a baby. You know, I'm 28 now and so, they just let me make mistakes. They let me show up late, they guided me and kind of let me learn as I go because not only am I learning wrestling but I'm learning about who I am as a person and as a woman and it was just a lot of personal and professional development I feel like — my NXT time and just lots of mistakes. Lots and lots and lots and lots of mistakes."

-Liv Morgan
Morgan is currently set to defend her recently won Smackdown Women's Championship this Saturday at SummerSlam against Ronda Rousey, with the bout undoubtably being the biggest of her career thus far.
H/T to POST Wrestling for the transcription.