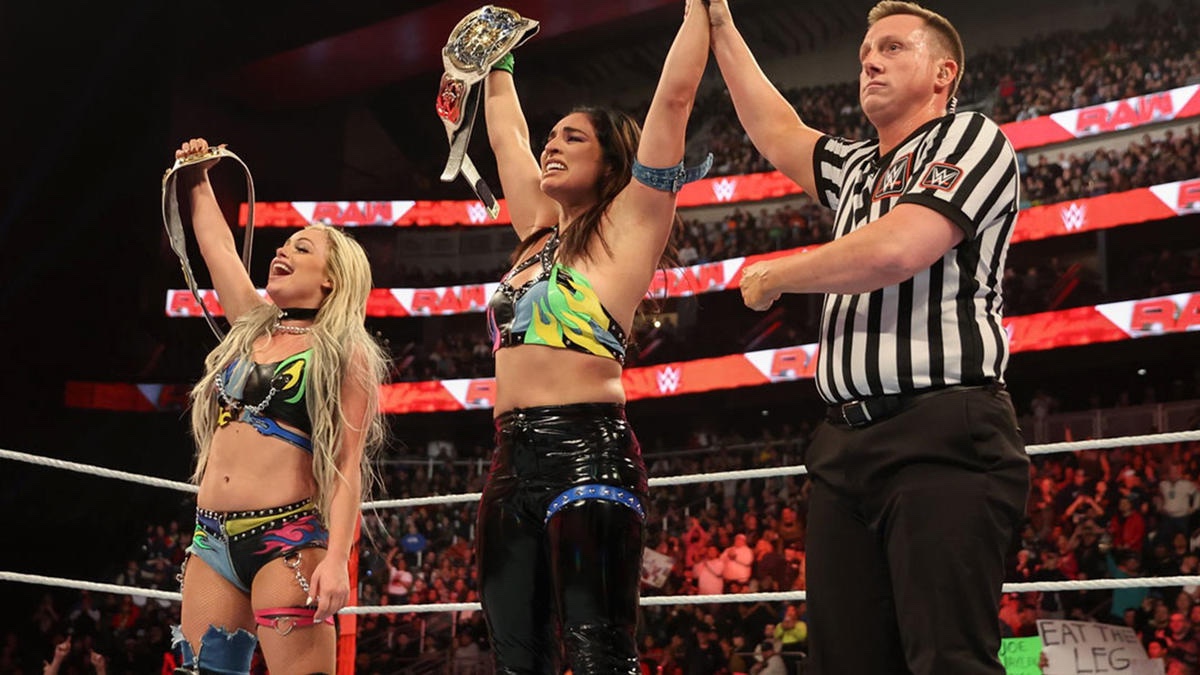 Many fans were excited upon the inception of the WWE Women's Tag Team Championships in 2019. The titles began their lineage with the team of Sasha Banks and Bayley, but, aside from a few high moments, the treatment of the belts has felt quite lacklustre throughout the years.
One of the main reasons for this is because teams often feel thrown together week by week with many pairings not having a lot of experience together before the titles are thrust on them. Speaking on After The Bell, the current WWE Women's Tag Team Champions Liv Morgan and Raquel Rodriguez have had their say on the state of the titles and how they'd like them to become a little more stable.
"There's ebbs and flows and there's going to be some trial and errors, but I would love for the tag division to be more consistent and more stable. That's exactly what Raquel and I are aiming to do. I am 100% all in on Raquel and making our team work and making sure that we are reigning and defending champions. I know it's so cliche. Everyone wants to be defending champions, but for the women and for these titles specifically, it's important that they have a home that is ready to go every single week. We have been going to both shows since after WrestleMania and that's not anything that we do begrudgingly We are so prepared and proud and ready, even if we're tired, to do what we have to do, to show the WWE Universe that these are stable and these are consistent and they found a home with Raquel and I. We are honored, honored, honored to be the champions and we just want to represent that to the best of our ability."

-Liv Morgan
Raquel then continued to discuss what she has learned from teaming with Liv Morgan. She called Liv a 'perfect example' of someone who is passionate about what they do and knows how to stand up for themselves.
"I've learned to stand up for myself and to speak up when I feel like it's necessary and not be afraid to say what I feel. I've also learned how to carry myself as a WWE Champion because Liv is a perfect example of someone who's passionate about the business. She's passionate about wrestling and she loves her title. She loves it. It's a prestigious thing. I've learned so much from her and I grabbed onto that and I've carried that into my own to become what a Women's Champion could be, what she should look like, how she should carry herself, how she should talk. Liv has taught me so much and I feel I've grown immensely to represent WWE."

-Raquel Rodriguez
It's fair to say that most fans also want better stability for the women's tag team division and many are hoping that Liv and Raquel may be able to put down a long and legitimate stint with the titles.
H/T to WrestlingNews.co for the transcription.