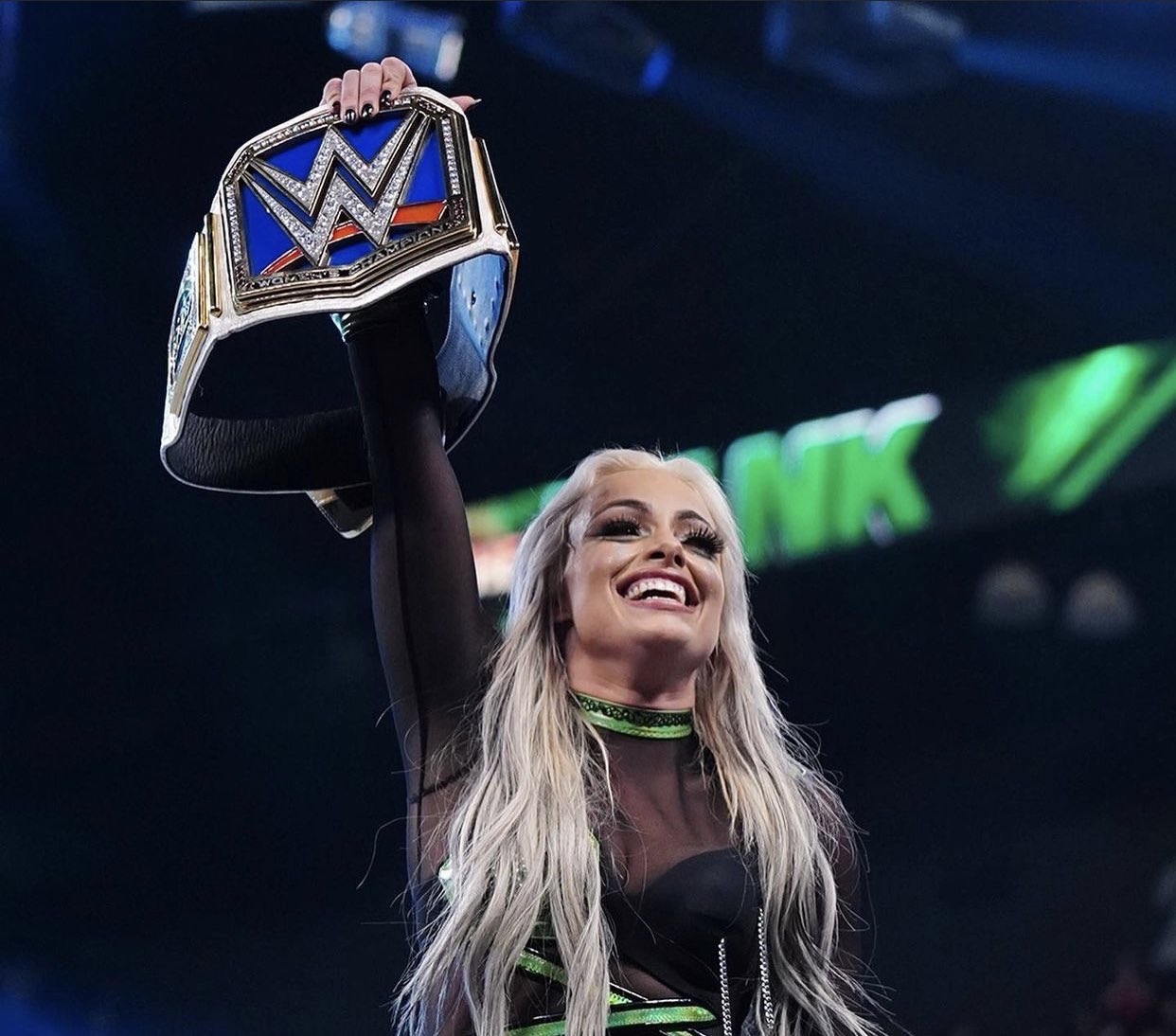 Liv Morgan reached the top of the Smackdown mountain at WWE Money In The Bank which saw her win the women's ladder match and eventually cash in that same night to face Ronda Rousey in a winning effort for the Smackdown Women's Championship.
Liv Morgan has been a member of the WWE roster since 2014. In that time Morgan has seen it all when it comes to the give and take of Vince McMahon's empire but she now feels that all eyes are on her following her first Women's Championship title reign.
The newest women's champion was a recent guest on WWE's After The Bell, where she was asked about who her preferred challengers in the locker room might be.
"What I would like to see is more people getting opportunities. I know how long it took for me to finally get my opportunity. I would love to see that with more women. I didn't know this stat, but I'm like the first woman in four years to hold the SmackDown championship that wasn't a Four Horsewoman. That was insane. I'm so grateful and proud that I got to do that, but there are so many other talent women on the roster that could have just as much impact if given the chance,"

– Liv Morgan
Bianca Belair and Ronda Rousey have held singles gold in WWE but the two are not considered members of The Four Horsewomen, that honor belongs to Charlotte Flair, Bayley, Sasha Banks, and Becky Lynch.
Liv Morgan thought 2021 was meant to be her year, with multiple opportunities at Becky Lynch's Raw Women's Championship and her inclusion in the annual Money In The Bank ladder match, Morgan was more than ready to hold some gold.
Morgan was asked if she thought the chase made the victory much more worth it, as it does for many other individuals, she replied with,
"100%. What makes my journey a little different, my fans have really seen me go from nothing to something. I've said it before, but I'm aware that maybe people thought that I would never do anything in this business or that I'd never adapt. My fans kind of watched me go from this little girl learning how to take a bump and run the ropes to scratching and clawing for eight years to become women's champion, something that, at times I thought maybe weren't in the cards for me, something that I half-learned to accept along the way, but I never stopped fighting, never stopped believing, never stopped having hope. Here I am. They've been on this crazy journey."

Liv Morgan
The new Smackdown Women's Champion is set to defend her newly won prize at this years Summerslam PLE against the woman she pinned to become champion, Ronda Rousey. However Liv is set to face former Women's Champion Natalya in a "Championship Contenders Match" on this weeks Smackdown.
H/T to Fightful for the transcription