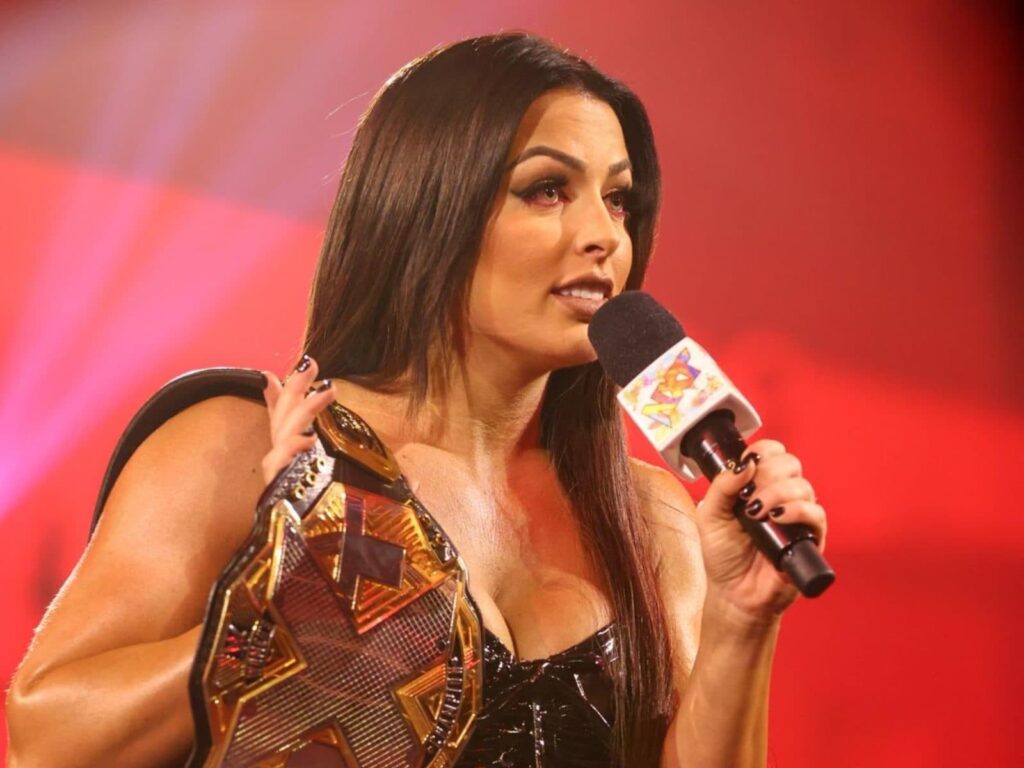 Mandy Rose's agent has revealed that she has made $500,000 since her WWE exit last week.
Mandy Rose, the former NXT Womens Champion was recently released by WWE reportedly due to content she had been posting on her subscription-only FanTime page. Rose would drop the NXT Championship to Roxanne Perez last Tuesday and was reportedly released shortly afterwards.
After Mandy Rose's WWE release, TMZ spoke with her agent Malki Kawa. Kawa is a high profile agent who has managed huge MMA stars such as Jon Jones & Jorge Masvidal just to name a few. When TMZ spoke to Kawa, he revealed to them how much Mandy Rose has made from FanTime since her WWE exit.
"Her agent,Malki Kawa, telling us the 32-year-old has earned a whopping $500,000 from her FanTime page since she got the ax.

In fact, Kawa predicts Rose will be the newest self-made millionaire by Christmas … 6 days away."

– TMZ
After her release, a lot of fans online voiced their displease and how they felt it was unfair etc, some fans were the opposite and thought the firing was deserved for stepping outside the parameters of her contract. Regardless of how fans feel about the situation, its cool to see she is able to be financially successful outside of wrestling.