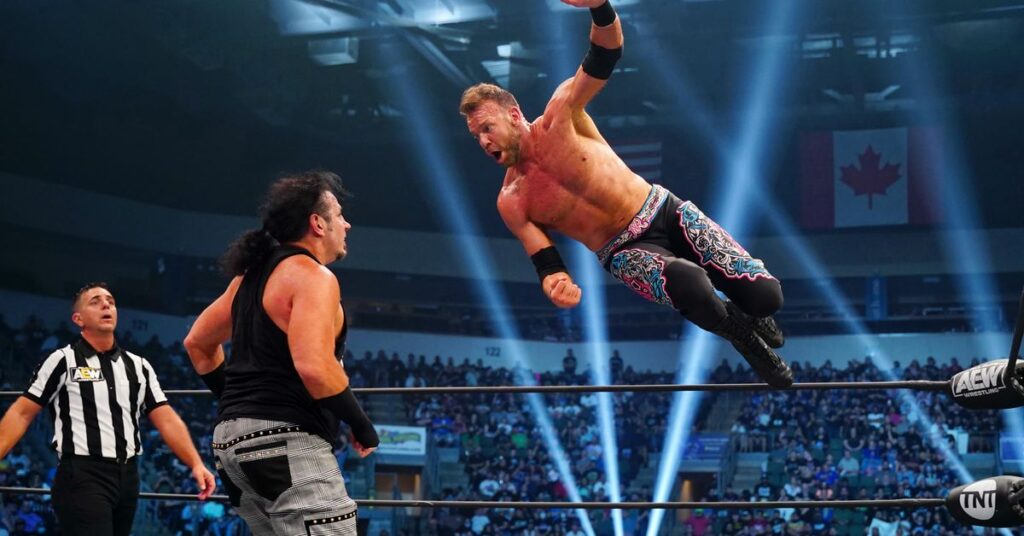 Matt Hardy and Christian Cage share a storied history inside the ring, having many classic bouts as part of their respective tag-teams in WWE. Throughout the years, the two have remained close friends.
During the most recent episode of The Extreme Life of Matt Hardy, Matt spoke with Christian Cage, with the two men now sharing a locker room once again as part of All Elite Wrestling. Hardy noted that even before Christian's shocking return at the 2021 Royal Rumble, AEW talents such as Jon Moxley were hoping for 'Captain Charisma' to join the company due to the level of intellect he could bring to the table.
Having been friends for 25 years and counting, Hardy had nothing but praise for Cage, going as far as to state that his wrestling mind is unmatched.
"[Christian] really is one of the greatest minds I've ever met in pro wrestling. I know when he thought he was retired for the longest time there were so many people — I know Jon Moxley wanted him to go to AEW as a producer or as a coach, as an agent helping to put together matchups, his mind is great. That was something we always kind of had that very special bond where we were like, almost underappreciated. But he's a great dude and we've been just such great friends for 25 years now, a quarter of a century. And his wrestling mind is unmatched. He has a very, very talented gift when it comes to wrestling and wrestling psychology,"

-Matt Hardy
The two are undoubtably two of the greatest tag-team wrestlers of all time, with both also being tremendous solo stars in their own right. We look forward to seeing what the future holds for both veterans as part of AEW, with the two former TNA World Champions still seemingly having a lot more to offer to the business.
H/T to Fightful for the transcription.