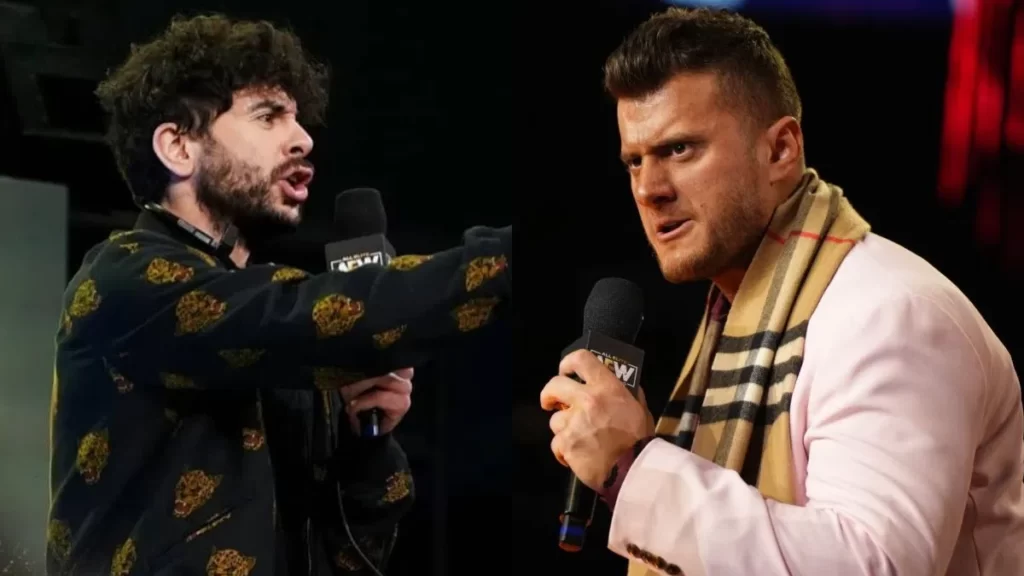 Last night's AEW Double or Nothing PPV event saw MJF lose in decisive fashion to his former bodyguard Wardlow, before being stretchered to the back.
Many fans questioned whether the match would even take place however, as reports emerged in the build-up to the show that MJF had no-showed a Fanfest event, and additionally had not been spotted at the T-Mobile Arena until the last minute.
Fightful Select have now provided a number of updates on this developing situation, with the reports of MJF arriving at the last minute and leaving immediately being corroborated, although they remain unsure as to whether AEW approved or suggested these actions.
Fightful also noted that MJF didn't immediately fly home following DoN as some sources reported, with a meeting between himself and AEW President Tony Khan scheduled.
"AEW sources told Fightful Monday that MJF had not flown home, and that there was a sit down meeting between Tony Khan and MJF planned. We should make this clear, at this point, we've not determined whether this aspect is real or a work, and when we asked, no follow up answer was provided, which was a first throughout this situation."

–Fightful Select
Whilst Fightful remain sceptical over whether some of the details surrounding this story are a work or not, they were able to confirm several details.
Fightful clarified that whilst aspects of this story have since developed into a work, the basis for this storyline is grounded in reality, and did not initially start as a work.
They then touched upon the current standpoint of Tony Khan, with the AEW President reportedly willing to increase MJF's pay to match his status as a top AEW star, although as of writing MJF appears to remain unhappy with the offer on the table.
"Whether it has turned into one or will likely will become clear. The two had an argument two months ago that largely was about MJF's contract, and since then we've heard Tony Khan had told talent he'd be willing to pay MJF like a top talent. However, MJF's frustration didn't subside."

–Fightful Select
As far as the Fanfest no-show goes, Fightful noted that fans were unaware that MJF wouldn't be showing up, and talent that were present stayed behind to make up the difference to those in attendance, with said talent also unaware of MJF's absence ahead of time.
According to Fightful, despite aspects of this ongoing story being a work, AEW appeared willing to partake in contract negotiations with MJF, although Friedman was reportedly was aware of this.
"Also we can confirm that outside of a work, AEW had made overtures towards MJF about contract talks which were blown off for weeks. However, MJF told numerous people backstage he knew that the situation would likely come to a head and be discussed come Double or Nothing week."

–Fightful Select
As always, as soon as we hear more regarding this developing situation we will keep you updated, with updates certain to come as MJF's contractual disputes with AEW continue.